Weed Control For Your Redding, CA Property
When it comes to keeping your outdoor space looking its best, there are few things as frustrating as weeds. No matter how frequently you pull them out, they seem to have the ability to spring back up overnight, making your once beautiful landscape look like an overgrown mess.
If you've been dealing with weeds that won't die on your Redding property, it might be time to call in the Redding lawn care and pest control professionals. Redding Spray Service's weed control specialists have state-of-the-art equipment and weed eradication materials to treat noxious weeds that leave your yard an unsightly mess. We design our weed control services to eliminate the weeds you're already dealing with while also preventing new ones from emerging.
How We Treat Weeds In Northern California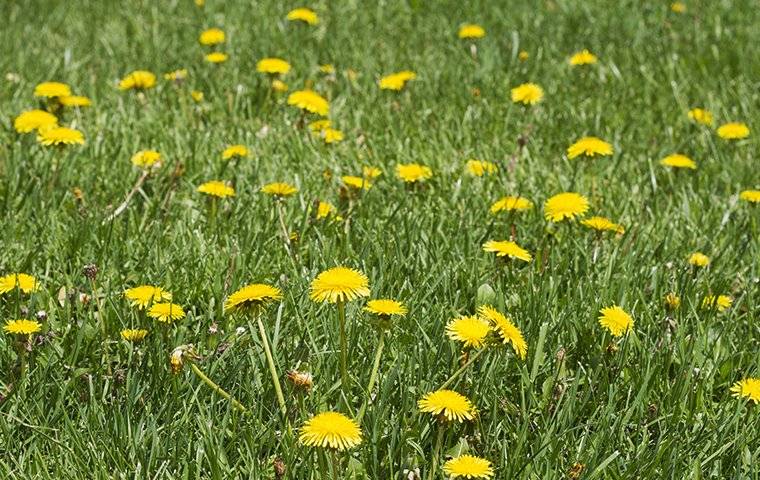 How we treat your property for weeds is dependent on your landscape and the type of weeds that are causing problems on your property. We will customize a weed control plan to meet your specific needs.
We'll begin with a free weed control inspection and estimate. This process allows us to determine what kind of weeds are on your property and what levels of weed killer application are necessary to take care of the problem. We offer several types of treatments.
Post-emergent treatments: This treatment takes care of existing weeds and unwanted vegetation growth.
Pre-emergent treatments: This is a preventative treatment. It keeps weed seeds from germinating and penetrating the soil.
Aquatic herbicides: This treatment uses environmentally-friendly solutions to treat ponds for algae and duckweed.
Woody plant treatments: This herbicide treatment tackles noxious plants, such as tree-of-heaven, blackberries, English ivy, and wisteria.
Granular pre-emergent treatments: This treatment can be used in planter beds and around trees to prevent weed germination.
Types Of Weeds We Treat
Northern California has its fair share of weeds. Luckily, Redding Spray Service is skilled in eliminating many of them. The types of weeds we treat include:
A Weed-Free Landscape Is Within Your Grasp In Redding
Whether you need weeds cleared off your lawn and garden areas or need a bare ground treatment for a larger space, Redding Spray Service has you covered. We offer a number of weed control services for a wide range of weeds. No matter the problem, we have the solution. Contact us to request your free inspection and estimate today.
Learn more about our Redding, CA lawn care, home pest control, and commercial pest control offerings.
Request Your Estimate
Complete the form below to request your no obligation estimate.