Customized Pest Control For Your Redding Business
Running a successful business takes commitment and hard work; however, as any business owner knows, even a small problem can threaten that success, no matter how much time and energy you've put into growing your business. If pests get inside your commercial property, they can cause the types of problems that can lead to your company's downfall.
From something as simple yet devastating as leaving customers with a bad impression to more immediate and harmful problems like damaging your building and inventory or spreading diseases to your employees or customers, pests are bad news for any business.
Thankfully, there is a solution to keep your business running successfully. Redding Spray Service has been serving Redding and the surrounding communities in Shasta and Tehama Counties since 1989. We are experienced pest, weed, and lawn care service providers who are committed to delivering proven solutions for your commercial pest control problems.
What To Expect From Our Commercial Pest Control
No two companies have exactly the same pest control problems, which means we never treat any two businesses the same way. To provide you with the customized care that your business needs, we'll inspect your property to determine what we need to do to eliminate your problems. We'll look for pest activity, hot spots, entry points, and conducive conditions, both inside and outside. Then we'll discuss our findings with you and develop a pest control plan tailored to your needs.
Our initial service includes interior and exterior treatments to eliminate your specific pest infestations and prevent new ones from happening. We use a combination of proven products customized to your facility's needs. These may include dusts, sprays, baits, granules, granular bait, and traps. We'll also perform a perimeter spray treatment around the foundation and eaves on the exterior of your structure. Our initial treatment typically takes about an hour to complete. We make sure to take our time in order to be as thorough as possible. In addition to our conventional products, we also offer green and organic options.
Follow-up treatments ensure your facility remains pest-free. The frequency of these services varies based on your industry and specific needs but typically occur on a bi-monthly basis. They include interior and exterior treatments.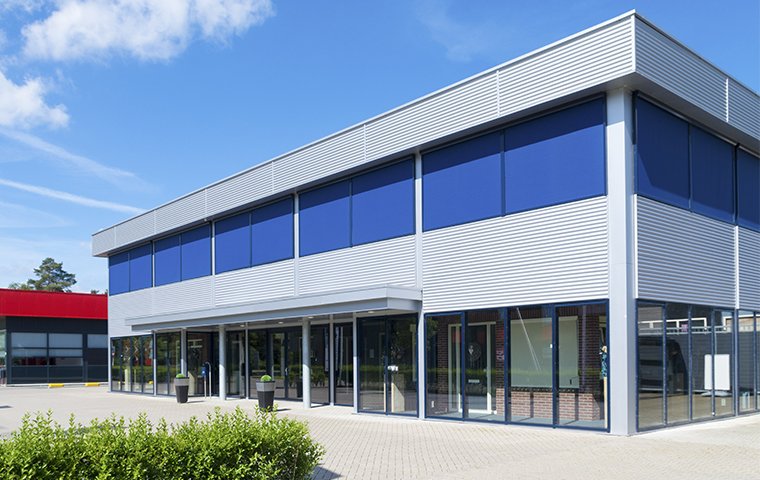 Industrial Facilities
If pests get into your industrial facility, they threaten the machinery and equipment inside. Keep pests out with commercial pest control services from Redding Spray Service.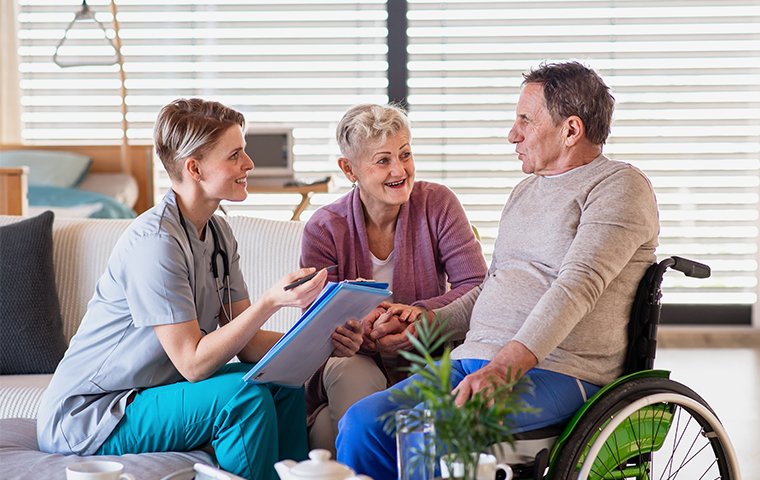 Medical Facilities
Sanitary conditions are essential to performing your duties, but a pest infestation can threaten those conditions. Keep your medical facility pest-free with Redding Spray Service.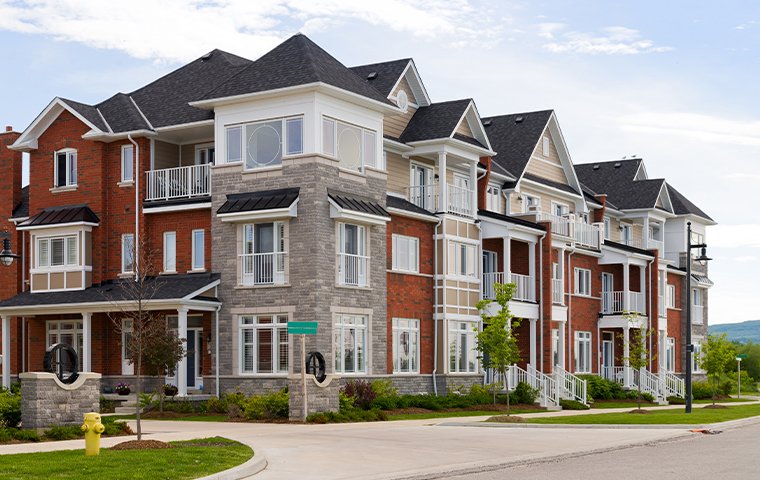 Multi-Family Housing
With multiple families living in one building, a pest infestation can easily start in one unit and spread to others. Stop pests with help from Redding Spray Service.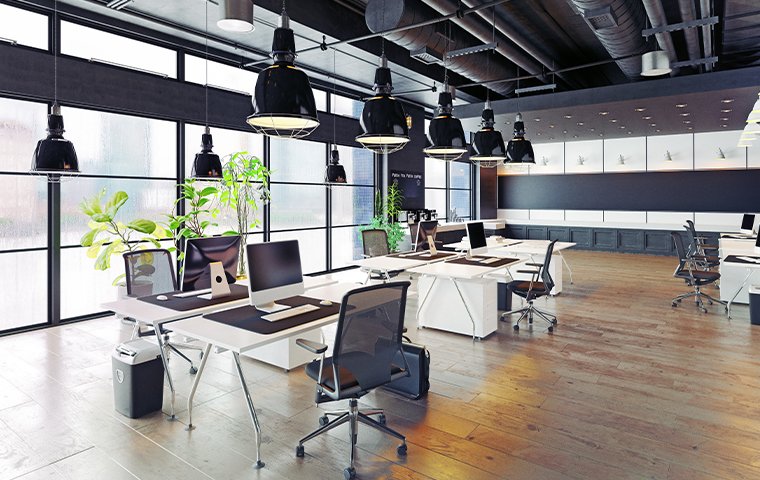 Office Spaces
Your employees or tenants expect a healthy, pest-free environment in which to work. Give it to them with the help of Redding Spray Service's commercial pest control.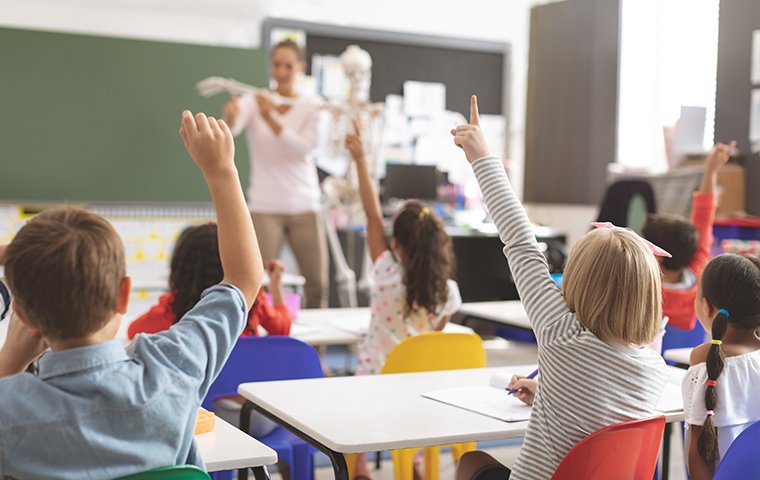 Schools
Students come to you for an education, and they deserve to receive it in an environment that is safe and healthy. Keep dangerous pests out with Redding Spray Service.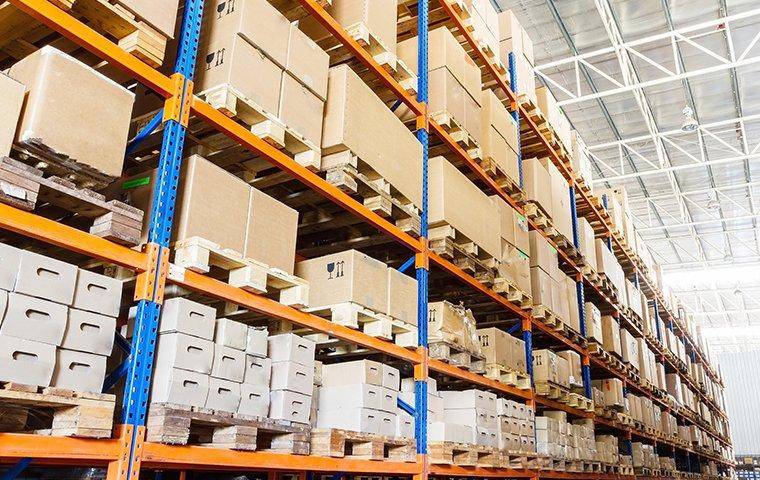 Warehouses
Pests can easily go unnoticed in a warehouse facility, and the longer they remain, the more damage they can do. Keep them out by partnering with Redding Spray Service.
Reasons To Choose Redding Spray Service
You don't hire employees before making sure they're a good fit for your company, and the same should be true for your pest control company. What makes Redding Spray Service the right fit?
We have almost four decades of experience solving pest problems.
We are a local family owned and operated business.
We take the time to get to know your business and its specific pest problems in order to develop a customized treatment plan for it.
We extensively train our pest control specialists so they can provide you with the level of service you expect.
We provide our customers with thorough, effective, and efficient service performed correctly.
We conduct our business with honesty, integrity, and personal care.
We value our customers and are committed to providing outstanding customer service.
We offer the latest technological advancements in our treatment methods.
We are authorities in our field.
We are members of the National Pest Management Association.
We are members of the Pest Control Operators of California.
In addition to our general pest control services, we offer the following specialty service options:
Service You Can Trust With The Experience You Need
When your business is at risk, you don't want to trust just anyone to fix the problem. If pests invade your business, you can trust Redding Spray Service. We have the experience necessary to deliver a treatment plan tailored to your specific needs and the commitment to outstanding customer service that you deserve and expect. You're in good hands with Redding Spray Service. Contact us today to request a free estimate.
Request Your Estimate
Complete the form below to request your no obligation estimate.
Recent Blog Articles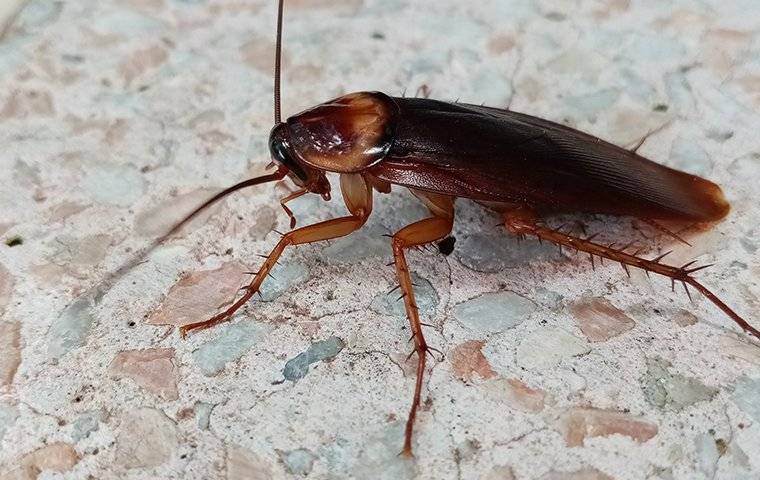 September 16, 2023
Keep cockroaches out of your home for good with Redding Spray Service.... Read More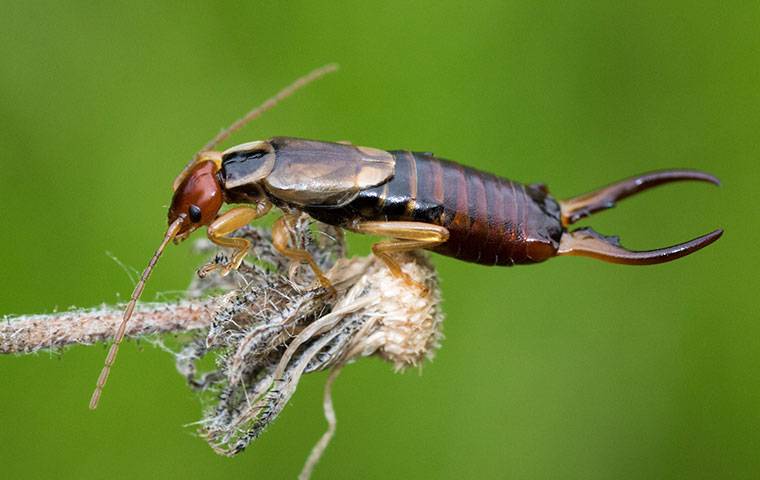 August 31, 2023
If you're fretting over earwigs on your Redding property, our new post is for you. It describes simple steps to keep these pests away from your home.... Read More