Customized Lawn Care For Your Redding Property
Taking care of your lawn seems simple enough in theory, but the reality can often be much more difficult. With changing weather, disease and fungus threats, and other stressors, your lawn faces many obstacles to maintaining its health and vibrancy. If you're having trouble keeping your Redding lawn healthy and thriving, it may be time to call in the Redding, CA service professionals. Redding Spray Service offers customized lawn care to keep your property looking its best no matter the season.
Our Lawn Care Service Offerings In Redding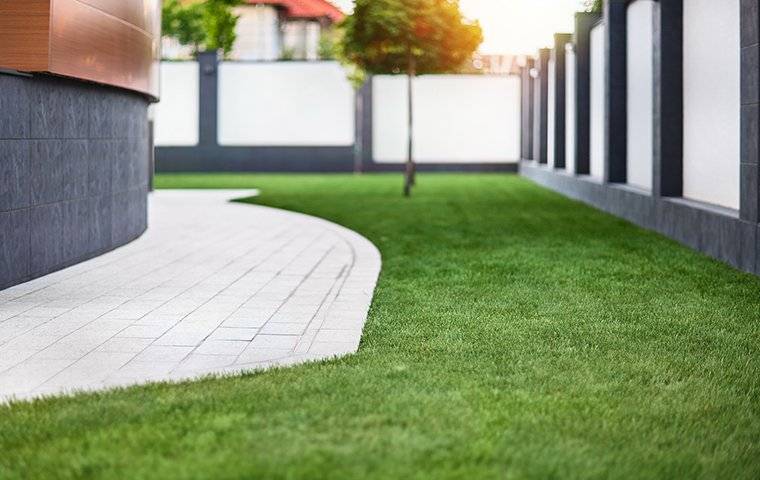 When you contact Redding Spray Service for lawn care, we take the time to get to know you, your concerns, your goals, and your lawn itself in order to provide you with the services you need. We don't offer "one-size-fits-all" lawn care treatments because no two lawns are the same or have the same problems. What do we do to help your lawn?
First, we identify the issues your lawn is having. These might include water issues (too much, too little, etc.), lawn pests, fungi, diseases, weeds, and more.
Once we know what problems your lawn is having, we'll develop a personalized plan to restore your lawn to its lush, vibrant, green, and healthy state.
We'll also partner with you to provide you with the resources, education, and best practices you need to keep your lawn healthy year-round.
Our lawn care specialists have specialized training to identify and treat all lawn and turf issues in order to help restore even the most distressed lawns. Our services include the following:
Herbicides – Selective weed control keeps weeds out of your lawn.
Fertilizers – Micronutrients revive your lawn. We use both liquid and granular fertilizers.
Fungicides – Over-watering your lawn creates fungus. We control it to keep it from spreading.
Pesticides – Lawn pest management controls pests to keep them from damaging your lawn.
Watering – Watering issues can create pest, weed, and fungus problems. We evaluate these problems and identify solutions.
A Healthy Lawn All Year Long In Redding
Maintaining a healthy lawn takes a lot of time and knowledge. Instead of spending your free time on lawn care, contact Redding Spray Service instead. Our trained professionals will evaluate your lawn to identify its problem areas and then create a customized treatment plan to keep it healthy and looking its best all year long. To request a free estimate, contact us today.
Learn more about our expert home pest control, commercial pest control, and weed control solutions.
Request Your Estimate
Complete the form below to request your no obligation estimate.