Expert Pest & Lawn Services In Cassel, CA
Located in mountainous Northern California in Shasta County, Cassel is a small community just a short drive from a national park and plenty of other gorgeous recreation spots. While this area isn't densely populated like other parts of our state, plenty of people pass through our little community all year long.
Any time you've got lots of human activity and tourism that overlaps with the natural world, you've got conditions that are ripe for pest infestations. This is why local property owners need to ensure they are taking steps to protect themselves against invasive pests.
Home Pest Control In Cassel, CA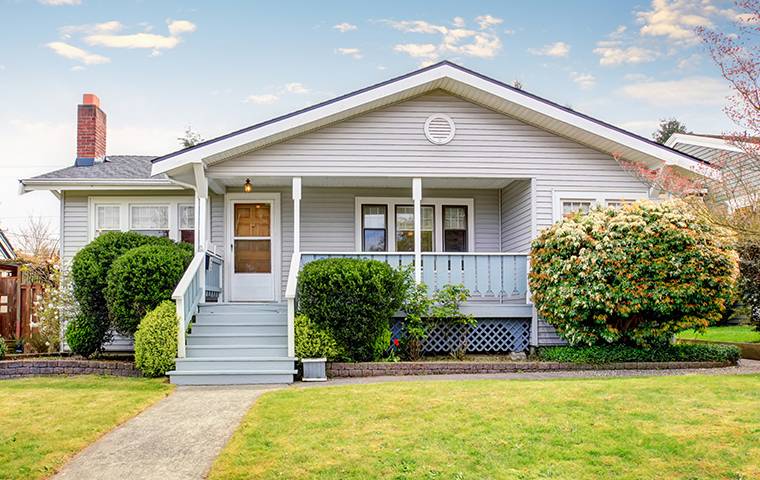 Homeowners should never get too complacent with pest control, but many people tend not to worry about pests until they spot the signs of their activity. But even if you've never noticed pests around, that doesn't necessarily mean they aren't there.
Pest problems are often subtle, but they can still be dangerous and destructive. While you're unaware of their presence, pests can damage your property or even lead to disease. This is why professional residential pest control is a wise investment.
The experts at Redding Spray Service can help you deal with pests or avoid them entirely with this effective process:
Inspection: We check your home inside and out for signs of pests or factors that might attract them to your Cassel home.

Treatment: We then use our inspection findings to come up with the best treatment plan for your property, whether you need elimination or treatments that prevent future infestations.

Follow-up: We always follow up with homeowners a few weeks after our initial service, ensuring we've eradicated the issue.
Get started protecting your Cassel home from pests by contacting Redding Spray Service today.
Commercial Pest Control In Cassel, CA
Even businesses – in fact, especially businesses – have to worry about the damage pests can cause. The added costs of repairs and treatments can seriously impact local companies that operate on thin margins. The health impacts of a pest infestation can affect your workforce and even your reputation. And because human activity attracts pest activity, businesses tend to be more vulnerable to invasive species naturally.
This is why Cassel business owners should turn to professionals for commercial pest control. At Redding Spray Service, we're confident in our ability to help your property avoid the worst that pests can offer because of these facts:
Experienced: We have over four decades of experience dealing with pests, so we can handle any kind of infestation with treatments that are better than what you can buy at the store.

Customized Treatment: Part of the purpose of our inspections is to create a custom treatment plan that's right for your business. We don't bundle our packages because not everyone needs the same service.

Effective Treatments: Our treatments aren't just affordable; they also work. Rather than trying DIY that can result in the pests returning, get thorough services that eliminate the entire population and protect against future invasions.
Get started on proper commercial pest control today by contacting Redding Spray Service.
The Secret To Effective Weed Control For Your Cassel Lawn
Weeds are more than just unsightly vegetation in your yard, and they can even kill off your grass and other plants. And they aren't easy to eliminate, either. Whether you're trying to do it by hand or with costly chemicals you can buy at the store, weeds are resistant to all kinds of treatments. They tend to come right back, even if a treatment seems to be initially successful at killing them.
To truly keep your Cassel lawn looking healthy year-round, you need to partner with lawn care professionals who can make sure that invasive species aren't choking the soil and nutrients from the plants you want growing on your property. At Redding Spray Service, we don't just protect your yard against pests.
Our treatments can fend off weeds and add necessary nutrients to your lawn that help it thrive. The secret to truly effective weed control is not going it alone. Instead, contact the experts at Redding Spray Service to get started on lawn care you can trust.
How To Keep Your Cassel Backyard Free From Pests
Your backyard is supposed to be a place where you can relax and enjoy the beautiful outdoors. But pest populations can put a damper on this experience and even be dangerous. From stinging wasps to biting mosquitoes, pests in your yard can pose direct harm to your health. And by the time a population has grown, it can be challenging to eliminate the problem. That's why you should get started on protecting your Cassel yard from pests even before you notice them.
With help from the experts at Redding Spray Service, you can get effective treatments that act as a shield around your entire property – fending off pesky insects before they can make homes within your yard. This not only helps you relax in your backyard, it protects you from the stings or diseases that insects can plague people with. Get started on proper yard pest control by turning to Redding Spray Service today.
Request Your Estimate
Complete the form below to request your no obligation estimate.