Pest infestation is an annoying and challenging problem that needs professional help. Roaches, termites, spiders, bees, fleas, rodents, and the most dreaded of all, bed bugs - you name it and we have the extermination service for it.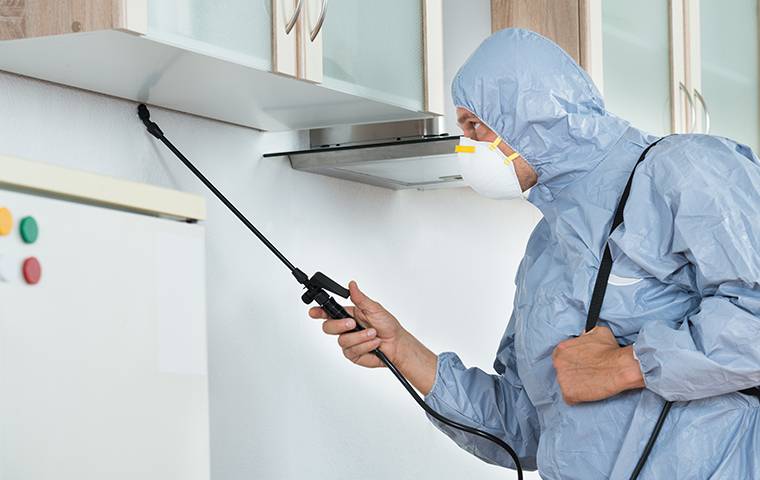 Quite naturally cost is a major consideration when choosing your pest control services provider. However, there's no singular pricing amount that applies to all scenarios. It can vary depending on several variables, be it the type of pests you're trying to get rid of, the number of treatments required, frequency of service sought, and the size of your home. Phew! As you can see, calculation of pest control services cost in Redding CA can quickly get overwhelming.
But there's nothing to worry about, as Redding Spray sheds light on the factors that drive pricing and the average cost for pest control services in Redding, CA.
Factors that Influence Pest Control Services' Cost in Redding, CA
It's said that you get what you pay for, which essentially makes sense since quality can indeed affect pricing. That said, you want to ensure you're opting for just what you need, at a competitive price - you're not paying an exorbitant amount for a service you can get at a reasonable cost, and neither are you opting for a cheap, low-grade service that doesn't deliver optimum results. So what is a reasonable price for pest control treatments in Redding, CA? It depends on the following aspects:
Type of Infestation
The type of pest control service required will to a large extent determines the pricing factor. For instance, do you want routine preventative service? Or do you need extermination? Routine services - typically rendered on a periodic basis - may naturally cost lesser than extermination solutions. Furthermore, many standard pest control services can typically tackle the usual critters such as roaches and ants. However, specialized products and procedures are required to get rid of certain pests such as bed bugs or mice. So, naturally, it would cost more to eliminate this type of infestation.
Size of Home
The size of the home will naturally determine the amount of effort and number of products required to eliminate the pests. Typically based on the square footage, the price may vary or your provider may charge a particular amount for every additional square footage above a certain limit, which again may vary from provider to provider.
Frequency of Treatment
The frequency of treatment is naturally another key driver of the cost of pest control services in Redding, CA. An initial consultation visit includes an analysis of the situation based on which the nature and extent of the problem is determined. It involves getting a general idea about the type of pests, their point of entry, and where they're inhabiting, in the property - all of which will influence the course of treatment and cost.
The frequency of treatment may be one-time, monthly, bi-monthly, or quarterly. The typical ranges for each are given below but the ultimate price may vary depending on the situation, as discussed above, and from provider to provider.
One-time visit: $115 to $270
Every month: $50 to $55
Bi-monthly: $75 to $95
Quarterly: $100 to $300
Get a Free Estimate
Do you have a pest problem that needs immediate addressing? Or perhaps you need routine preventative home pest control in Redding, CA? Since its founding in 1989, Redding Spray Services has been assisting the North State with services in pest control, weed, and lawn care.
As a pest control company in Redding, CA with over three decades of service, we can confidently say we've garnered the experience and expertise in facilitating pest-free living. No matter what your situation, we can help. It's time to stop speculating about the possible pest control services' cost in Redding, CA - get a free estimate today, with no obligations!