Keep Rodents Out Of Your Redding Home
Rodents in Redding are one of the most destructive types of household pests. Though small compared to other wildlife, their size allows them to enter structures more easily, and once inside, they can cause serious harm. With a need to constantly chew, rodents will destroy walls, insulation, wires, pipes, and your belongings when they get into your home. They'll also leave contaminated feces wherever they walk, including over food prep areas.
With the amount of damage they can do, it's easy to understand why avoiding a rodent infestation is important for the safety of your house and the health of your family. If rodents get inside, getting rid of them as quickly as possible will help minimize their negative impact. Redding Spray Service provides reliable pest control services in Redding to eliminate and prevent rodent infestations.
Our Rodent Control Process In Redding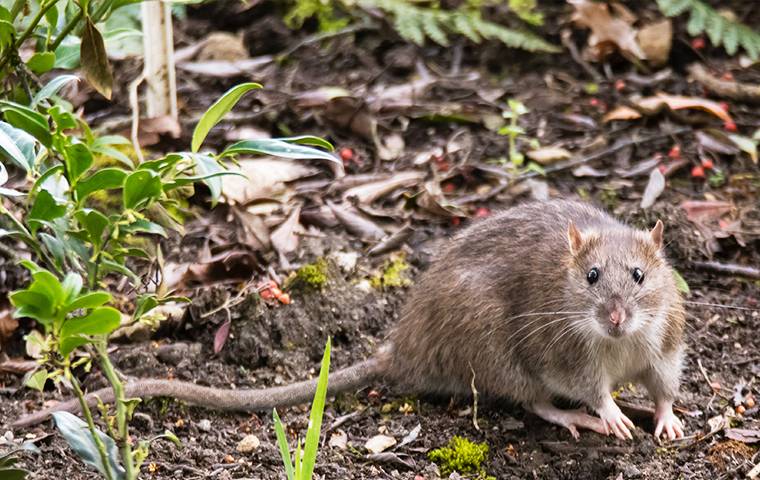 Inspection
An initial inspection of your property provides us with the information necessary to begin your rodent control service. We'll look for all signs of rodent activity, including droppings, damage, chew marks, and entry points. These signs will help us target our service to the areas where rodents are most likely to be.
We'll also look around the exterior of your home to identify harborage areas and conducive conditions. As part of our service, we make recommendations about eliminating or minimizing these areas to help avoid rodent problems in the future.
Treatment
Our rodent control treatment includes a number of methods, and we take an active approach in order to provide you with the most effective and efficient results. We use monitoring devices, traps, glue boards, and bait boxes. Using information from the monitoring devices, we can rotate the traps and bait boxes to ensure they end up in the best locations.
Exclusion work is required to seal the entry points rodents use to get into your house. We can seal up small holes using steel wool. For larger holes, we'll recommend a carpenter to seal the entry points.
Follow-Up
Typically, after our initial service, we'll return 14 days later to monitor any activity after our bait boxes have had a chance to work. If it appears that your rodent problem may be a recurring one, we'll set you up with a monthly or bi-monthly plan so that we can return as many times as necessary to eliminate the problem.
Don't Let Rodents Destroy Your Redding Home
Having a rodent infestation in your house is stressful and scary. The experts at Redding Spray Service are ready to help. We don't just eliminate the rodents in your home but take the necessary measures to keep future infestations from occurring. From placing traps and bait to educating you about steps you can take to minimize your chances of another infestation, we love to help our customers. Contact us today to request a free estimate for our services.
Learn more about our reliable residential pest control and commercial pest control solutions.
Request Your Estimate
Complete the form below to request your no obligation estimate.