What are fleas and ticks?
Fleas and ticks are a prevalent pest problem in Northern California and throughout the country. These pests are regularly found in our yards and sometimes find a way into our homes. Fleas and ticks are both ectoparasites meaning they feed on their host's blood from outside of their body. Blood is the sole source of food for both fleas and ticks.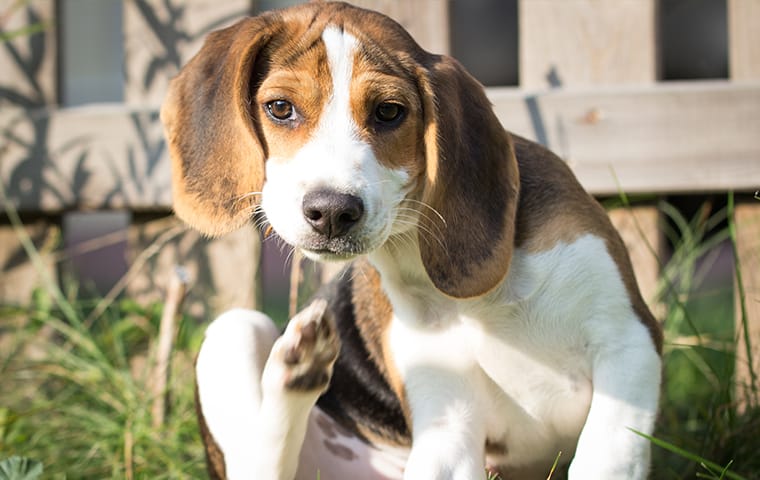 Both cat fleas and dog fleas live in our area, and without a trained eye and microscope, they look identical. Fleas are tiny in size (think speck of dirt) and have an oval body flattened from side to side. They are wingless but have a pair of large back legs they use for jumping, helping them gain access to a host.
Ticks are not insects; they are arachnids and have an oval or egg-shaped body, eight legs, and are wingless. There are many different species of ticks living in our area, including:
Deer ticks
Brown dog ticks
Western black-legged ticks
Pacific coast ticks
Wood ticks
American dog ticks
Are fleas and ticks dangerous?
Ticks are a medically significant pest and are responsible for spreading various diseases to both people and animals. They have a four-stage life cycle, and at each life stage, they require a new blood meal from a new host. Some of the most common diseases that ticks spread in Northern California include Lyme disease, Rocky Mountain spotted fever, tick-borne relapsing fever, and tularemia.
Fleas don't spread the number of diseases that ticks do, but their ability to feed on human and animal blood and spread parasitic tapeworms makes them a pest we don't want living in our yards or homes.
The biggest concern with fleas is that most people and animals are allergic to flea saliva. After being bitten by fleas, a red itchy rash develops. Excessive scratching can lead to secondary infections developing.
Why do I have a flea and tick problem?
Despite their descriptive names, fleas and ticks feed on a wide variety of animal hosts, including raccoons, foxes, squirrels, rats, mice, deer, dogs, cats, and livestock. Both will also feed on human blood, though fleas prefer to live on an animal host.
Rodents, pets, and wild animals transport fleas and ticks to our yards; then, when you, your kids, or pets come into contact with them, you bring them into your home. Also, rodents and other animals that find a way into your house can bring fleas and ticks in with them.
While most ticks aren't able to breed indoors, fleas can, and just one or two fleas introduced into your home can quickly lead to a large-scale infestation that is difficult to control. Another way that fleas get into homes is on things like used furniture and rugs.
Where will I find fleas and ticks?
Fleas and ticks can be active throughout most of the year but are typically most active during the seasons with the warmest weather — spring, summer, and fall. In Northern California, fleas and ticks are most active in May, June, and July. Both fleas and ticks spend the majority of their lives on the back of an animal host. When not on a host, they lie in wait for a host to happen by they can jump or crawl onto.
Moist soil under leaf piles, shrubbery, tall grass, and lush vegetation are where fleas and ticks congregate. Fields, meadows, parks, wooded areas, and yards are likely spots to come into contact with fleas or ticks. Inside, fleas hide throughout homes in dark places like rugs, upholstered furniture, bedding, linens, the cracks of floors, and behind baseboards.
How do I get rid of fleas and ticks?
Get help removing fleas and ticks from your property with the help of the local professionals. At Redding Spray Service, we provide our technicians with extensive training and use advanced materials and effective treatments to ensure that each of our customer's pest control needs are not only met but exceeded. With our help, fleas and ticks living in your yard or home will quickly be found, treated, and eliminated.
Delivering affordable solutions for pest-free living is our top priority! Serving the North State in Shasta and Tehama Counties, we are committed to helping home and business owners protect their properties from fleas, ticks, and other pests. To learn more about our residential or commercial pest control services, contact Redding Spray Service today!
How can I prevent fleas and ticks in the future?
Let's work together to prevent fleas and ticks from taking over your yard and home in the future. In combination with our pest control services, the following prevention tips will help you avoid flea and tick infestations.
Cut back dense shrubbery, tall grass, and weeds from your home's foundation.
Don't allow your lawn's grass to become overgrown.
Remove piles of damp decaying vegetation from your yard like grass, leaf, or woodpiles.
When walking in wooded areas, stay in the center of the trail to avoid brushing up against ticks.
Place any pets you own on a year-round flea and tick control program under veterinarian guidance.
Vacuum carpets and upholstered furniture regularly to pick up any potential stray fleas and ticks.
Seal up openings in your home's exterior to keep rodents and other flea and tick-covered animals out of it.
Learn more about our home pest control and commercial pest control solutions.
Request Your Estimate
Complete the form below to request your no obligation estimate.
Recent Blog Articles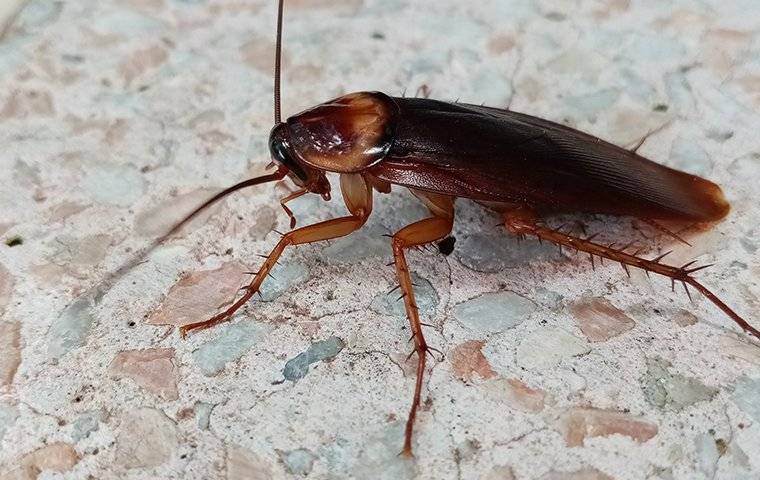 September 16, 2023
Keep cockroaches out of your home for good with Redding Spray Service.... Read More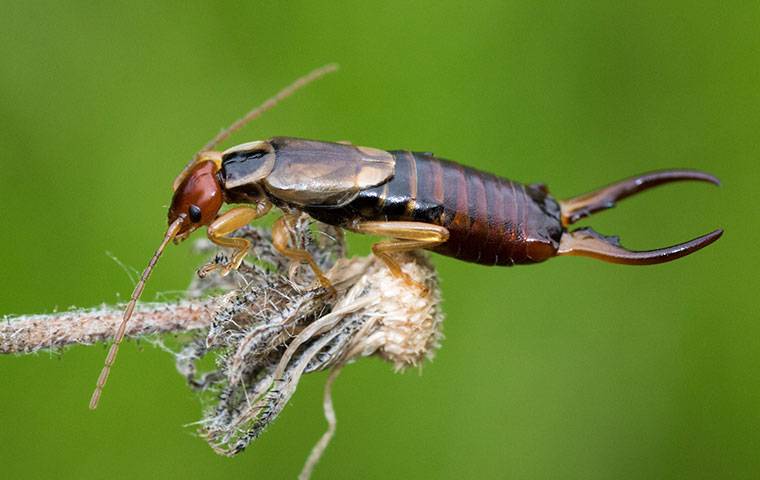 August 31, 2023
If you're fretting over earwigs on your Redding property, our new post is for you. It describes simple steps to keep these pests away from your home.... Read More