What are cockroaches?
Cockroaches are insects and part of the order Blattodea. They have a wide oval-shaped flat body, long antennae, and a shield-shaped section behind the head that helps distinguish them from other insects. Cockroaches are ancient pests that have survived the test of time by learning how to adapt to living in a variety of habitats. While most of the world's cockroaches live outside, away from people, others have adapted to living near people.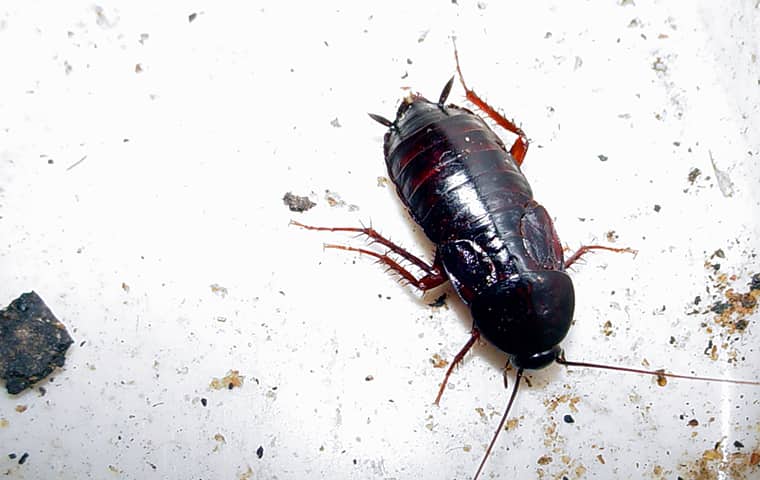 Northern California's most problematic cockroaches include German cockroaches, Oriental cockroaches, and Turkestan cockroaches.
German cockroaches: These small, fast-moving cockroaches have a tannish-brown body and two dark parallel lines between the head and thorax.
Oriental cockroaches: These cockroaches have an elongated, shiny black, pill-shaped body. Oriental cockroaches are known for moving at a slower pace than other roaches.
Turkestan cockroaches: Another small cockroach species, Turkestan cockroaches are dark brown to jet black with cream-colored markings along the body's edge and behind the head.
Are cockroaches dangerous?
For most people, any insect is not a welcome sight in their homes, but that feeling triples when it comes to cockroaches! It is with good reason that cockroaches have such a bad reputation: they are disease-spreading, damaging, smelly, invasive, and food-contaminating creatures!
The most significant concerns when it comes to cockroaches include:
They contaminate food and surfaces with bacteria and human pathogens.
They have a habit of chewing up and damaging fabrics and paper.
They shed their skins and leave behind excrement that triggers allergies and asthma attacks.
Why do I have a cockroach problem?
You have a cockroach problem because these pests are drawn to homes and businesses by the food, moisture, and shelter our yards and structures provide.
Cockroaches like Oriental cockroaches and Turkestan cockroaches often move inside our structures from the outside. They travel through cracks in the foundation, gaps under doors, torn screens, drains, and vents.
German cockroaches are structural pests and are most likely to move from place to place by hitchhiking inside things like boxes, deliveries, and grocery store bags. These difficult to control pests also stow away in used furniture or appliances!
Where will I find cockroaches?
Depending on the species, cockroaches are found inside structures or outside in gardens, wooded areas, garbage piles, sewers, and drains.
German cockroaches are significant pests inside homes, apartment buildings, restaurants, grocery stores, and schools. They prefer warm, humid living conditions and hide in dark spaces found in kitchens, bathrooms, and wall voids.
Oriental cockroaches like to live outside in very wet areas but regularly move indoors searching for food and water. They are also common visitors to basements, bathrooms, and kitchens and hang out around drains, sump pumps, and leaky pipes.
Turkestan cockroaches prefer to live outdoors in wooded areas and sometimes in our yards. Potted plants, woodpiles, leaf piles, or compost piles are places these cockroaches like to gather near homes and other structures. Lighting, food, and moisture will attract Turkestan cockroaches into homes and other buildings.
How do I get rid of cockroaches?
Because they are hard to control pests, cockroaches require a professional's expertise to eliminate them from your California home or business. Get help removing cockroaches from your property with the help of the local professionals at Redding Spray Service. We provide our technicians with extensive training and use advanced materials and effective treatments to ensure that each of our customer's pest control needs are not only met but exceeded. With our help, cockroaches will be eliminated and unable to return.
Delivering affordable solutions for pest-free living is our top priority! Serving the North State in Shasta and Tehama Counties, we are committed to helping home and business owners protect their properties from cockroaches and other pests. To learn more about our cockroach control services, contact us today!
How can I prevent cockroaches in the future?
Let's work together to prevent cockroaches from taking over your yard and home in the future. In combination with our pest control services, the following prevention tips will help you avoid a cockroach infestation.
Seal cracks or openings in your home's exterior cockroaches could use to move into your house.
Place trash cans and recycling bins away from the outside of your home.
Remove leaf piles, brush piles, and other clutter from your yard.
Inspect deliveries, furniture, appliances, electronics for cockroaches before bringing them into your house.
Inspect potted plants and wood for cockroaches before bringing them inside.
Limit the crumbs and other food debris in your home cockroaches could use as a food source by vacuuming floors and wiping down tables.
Keep outdoor lights off when they aren't needed; lights attract Turkestan cockroaches.
Learn more about our home pest control and commercial pest control solutions.
Request Your Estimate
Complete the form below to request your no obligation estimate.
Recent Blog Articles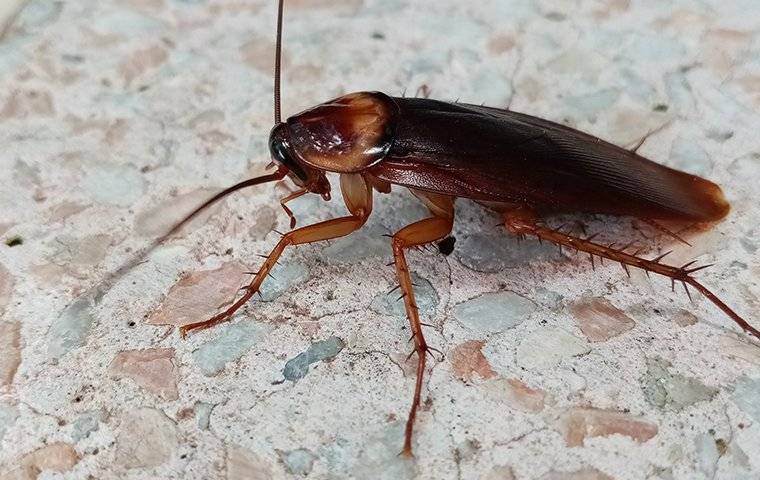 September 16, 2023
Keep cockroaches out of your home for good with Redding Spray Service.... Read More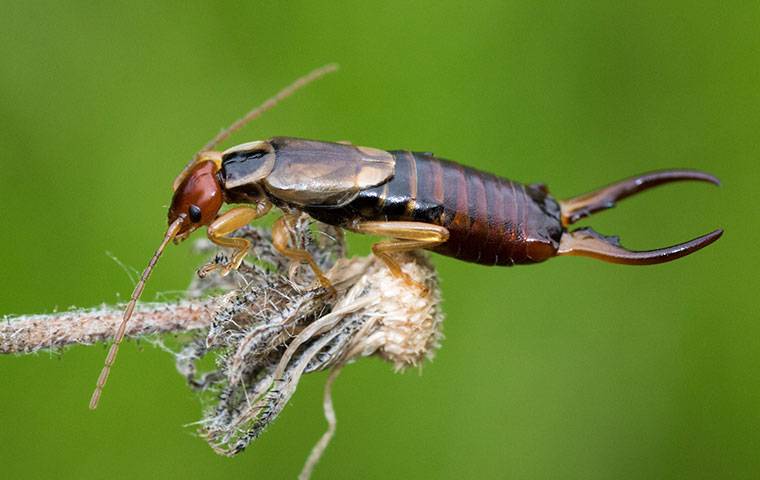 August 31, 2023
If you're fretting over earwigs on your Redding property, our new post is for you. It describes simple steps to keep these pests away from your home.... Read More