Bed bugs are miserable pests. They feed on you while you sleep and leave irritating, itchy welts on your skin. If you're like some people, they can cause you to lose sleep and increase your stress. This is not a pest problem that can be allowed to persist. Yet, many people allow bed bugs to continue to torment them because they attempt to get rid of bed bugs with DIY methods. If you're considering using some information you learned on the internet to arrest your bed bug infestation, we have some important information for you to consider.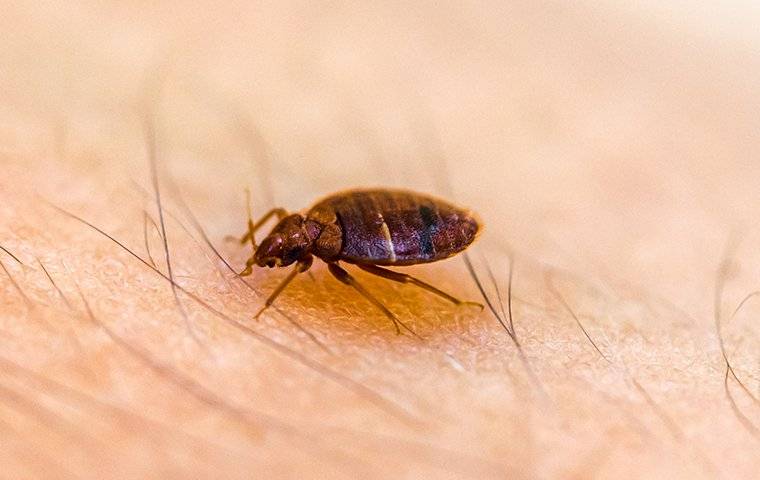 Five Facts Redding Homeowners Need To Know About Bed Bugs
When dealing with any pest, the first way to armor yourself is to understand a little bit about the pest itself. We're going to go over some common misconceptions about bed bugs so that you're more apt to understand how to prevent them or how to deal with them if they invade your Redding home.
1. Do bed bugs always live in beds? Nope. They can live in your bed stand, bed frame, electronics, and furniture. They can be under your rug, behind your baseboards or crown molding, inside your outlet or wall voids, and in other hiding places in your home. Throwing your bed out is not likely to fix your problem. Plus, it is costly. Mattresses and box springs aren't cheap. With professional bed bug control, you can keep your bed—and the other furniture in your home.

2. Do bed bugs come from the outside? No, they do not. They live almost exclusively with humans. In fact, they've been doing this for all of recorded history. Pest control methods that are used to keep pests out of your home will have no effect on bed bugs. These bugs bypass your exterior pest control when they are carried in by people. They're also not carried in by your dog or your cats, so you don't have to put your pets through the misery of an insecticide bath. A professional will do an interior treatment of your home to make your home bed bug free.

3. Are bed bugs attracted to carbon dioxide? Yes, but it may not be an effective way to treat a bed bug problem in your home. There are some traps that claim to use carbon dioxide to capture bed bugs. While you can certainly capture some bed bugs with these or other bed bug traps, you're not likely to get them all. Bed bugs have a natural defense instinct that protects them from being eliminated. When a few bed bugs go out and don't return, the other bed bugs take notice. This can cause them to go from a location that can be easily treated, such as your mattress or a couch, to an area that is difficult to treat, such as inside your wall voids. Professionals understand the habits and habitats of bed bugs. This knowledge is used during the treatment process to prevent bed bugs from eluding extermination.

4. Do bed bugs only feed at night? While it is true that bed bugs prefer to come out to feed while you're sleeping, they can feed while you're fully awake. This ability to feed on awake humans has allowed bed bug infestations to take root in strange places such as movie theaters and libraries. So applying mattress encasements and putting sticky traps or water traps under the legs of your bed will not starve those insects or eliminate your infestation. While these methods are certainly going to help you get a better night's sleep, you can get bites while you're watching television or spending time on your computer. And you should know that bed bugs can go a very long time without a blood meal.

5. Does heat kill bed bugs? Yes. Some professionals use heat remediation to arrest bed bug infestations but the equipment and methods they use are field-tested. Turning your oven on the highest temperature and opening the door is not only going to be 100% ineffective in getting rid of bed bugs, but it can be extremely dangerous. It is also dangerous and costly to put heaters in all the rooms of your home and attempt to raise the temperature to a level that will kill bed bugs. The likely result is that you'll drive your bed bugs into your walls.
The Best Way To Ged Rid Of Bed Bugs In Your Redding Home
There are many suggestions on the internet for how you can get rid of your bed bug infestation. Some don't work at all. Some are based on methods that can work but, when applied improperly, have no effect. Some are outright dangerous. If bed bugs appear in your home, contact a licensed professional immediately. An untreated home is far easier for your pest control professional to effectively treat.
If you live in Redding or the surrounding area, contact Redding Spray Service for the effective, systematic elimination of the bed bugs in your home. Reach out to us today to learn more about how we can completely solve your bed bug problem!