About Redding Spray Service
Redding Spray Service's story began with one man, his truck, and a desire to provide a needed service to his community. Working in pest, weed, and lawn care since 1980, Don Palmer began Redding Spray Service in 1989 after moving to Redding, California in 1987 from Chico with his wife and children. They fell in love with the beauty of Shasta County and knew it was the type of community in which they wanted to raise their family and help their neighbors.
Nearly 40 years since their humble beginnings, Redding Spray Service has grown and continues to serve the North State in Shasta and Tehama Counties with honest, personalized services that deliver proven results.
Why Choose Redding Spray Service?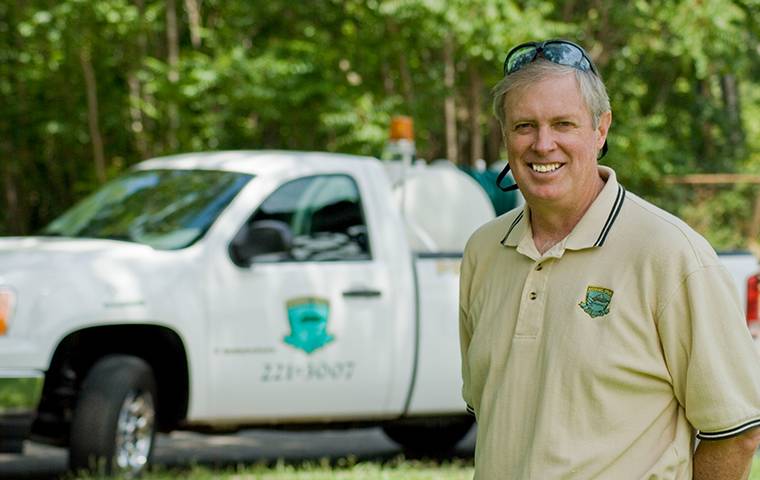 Pest control and lawn care companies have come and gone over the years, but Redding Spray Service has been a fixture in our community for decades. Our long-standing in the pest control industry is just one of the reasons you can feel confident choosing us for your pest, weed, and lawn care needs. What are the other reasons?
We conduct our business with honesty, integrity, and personal care for our customers.
We are committed to outstanding customer service.
Our integrity and consistency are what defines us.
We offer home pest control and commercial pest control services.
We offer the latest technological advancements in pest, weed, and lawn care treatments.
Our pest control specialists have extensive training and know which advanced materials to choose to effectively deal with seasonal pests.
We always make sure that we perform the services we offer correctly and efficiently.
We are authorities in our field.
We provide free estimates.
We offer same-day and emergency services.
We guarantee our services.
We are committed to providing effective services to protect the homes and businesses of Shasta and Tehama Counties.
Our customers stick with us because we deliver effective results with honesty and integrity.
We have been family-owned and operated since our founding in 1989.
We are members of the National Pest Management Association.
We are members of the Pest Control Operators of California.
We are Shasta County Strong.
Affordable Solutions For Pest-Free Living In Redding, CA
If pests invade your home or business, you don't have to worry that the company you hire won't be able to do the job. Redding Spray Service has the experience, knowledge, and commitment to excellence necessary to help you get back to pest-free living quickly and affordably. We have been assisting the North State with all of their pest, weed, and lawn care needs for decades, and we are ready to help you too. Contact us today to request a free estimate for our services.
Request Your Estimate
Complete the form below to request your no obligation estimate.