With high summer temperatures and low moisture content, keeping a lawn flourishing in Redding summers is notoriously hard. Redding homeowners should not have to add battling weeds to their summer to-do lists, which is why pest control in Redding is a must.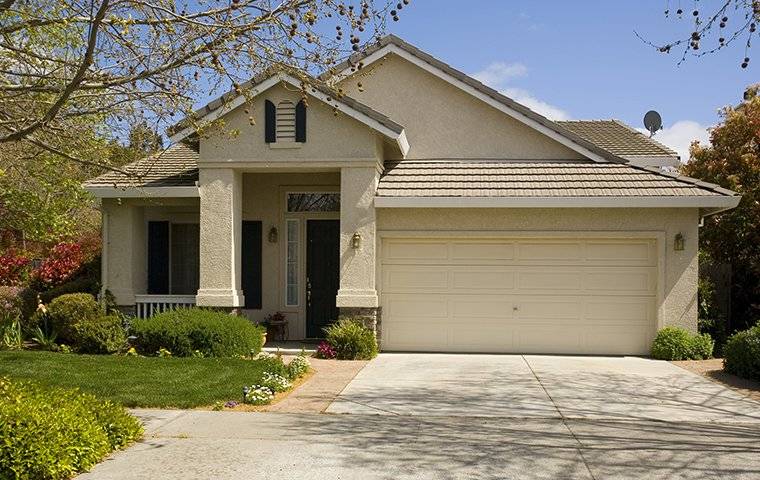 Common Types Of Weeds To Plague Redding Lawns
There are many types of weeds that are prevalent throughout the Redding area. Some of the most common weeds include foxtail barley, quack-grass, volunteer wheat, and crabgrass.
Foxtail barley grows throughout the state, mostly in fields and along roadsides. Foxtail barley is considered invasive; the heads of the grass produce seeds that help to spread the weed further. As the name suggests, foxtail barley has a tall, thick stalk with a bushy, fox-like appearance up top.
Quack-grass is another invasive species that is capable of growing in soil, gravel, and peat. This weed is broader than lawn grass and has a rough texture.
Volunteer wheat grows up to four feet tall with a straight, smooth stem and flat leaves. They take on a golden hue in the hot Redding summers. They can take over flower beds and crops.
Crabgrass is most common in the summer and grows patchy. This weed grows in yellow or pale green and will be an obvious eyesore on your lawn. Crabgrass has broad leaves that tend to creep and spread horizontally. Crabgrass will grow most often in bare patches of lawn, beside driveways, and between sidewalk cracks.
How Weeds Choke The Life Out Of Your Lawn
Weeds growing in your Redding lawn can cause much more than an eyesore. Weeds soak up nutrients, sunlight, and water that could be going to your lawn and gardens. With this unsavory competition, your lawn suffers and needs more help from you just to get by. Furthermore, weeds kill food crops, reducing the yield for farmers and backyard growers alike. Additionally, weeds on your property weaken the lawn and make it more susceptible to insect infestations and drought.
Why DIY Weed Control So Often Fails
You may think that a DIY method for getting rid of weeds would be easier than paying for lawn care service costs, but it will do more harm than good in the long run.
Weeds are often invasive and hardy. These characteristics allow weeds to adapt to their environment and do whatever is necessary to survive. As such, weeds germinate and spread rapidly. They are very good at quickly acclimating to different types of soil, varying levels of water, and sun exposure. This allows them to outcompete native plants and take all of the nutrients for themselves.
Some weeds are perennials, meaning they live for multiple seasons. Perennials spread underground via roots and tubers. Most topical do-it-yourself products will kill the plants above ground, but leave the roots intact. These roots can cause new shoots to sprout up later. This is why the best lawn care service is provided by professionals. Professional weed treatment service for lawns is essential to make sure they're gone for good.
The Best Way To Keep Your Redding Lawn Weed-Free
With do-it-yourself weed control, there is no guarantee that all of the weeds are killed. Furthermore, there is no way to ensure that the plants you want to keep safe remain protected. The safest, most efficient way to rid your Redding lawn of weeds is to contact a professional. For lawn care services done right, contact Redding Spray Service. We offer free consultations and estimates so you know exactly what to expect at no cost to you. Redding Spray Service offers a wide variety of treatment options customized to your lawn's needs. For a weed-free yard and one less item on your summer to-do list, give Redding Spray Service a call.