Have you noticed the presence of pests in and around your business? Keep in mind that minor pest intrusions can quickly develop into major infestations that reflect poorly on your organization.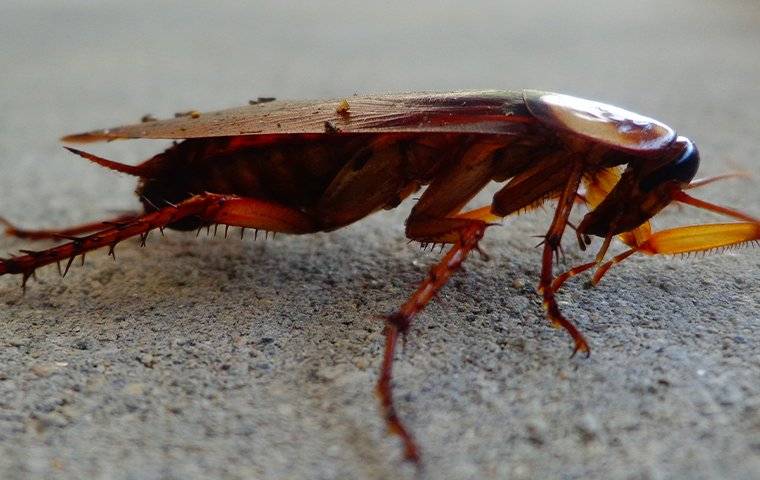 Do you need office, hotel, or restaurant pest control services for eradicating potentially dangerous pests? Contacting a quality commercial pest controller is important for ensuring that the commercial pest control services are performed to the highest standards.
The Pests That Invade Redding Businesses
Some of the most common pests that infiltrate businesses include ants, cockroaches, rodents, flies, and many other troublesome and potentially harmful intruders.
All The Ways Pests Can Damage A Redding Business
The presence of pests can hinder the image and perception of your business. Further, an environment plagued with pests makes for an unsanitary and undesirable workplace environment. Many of these invading pests also may contaminate surfaces and create property damage.
Pest Prevention Tips For Redding Businesses
Some of the best practices for preventing pest intrusions include:
Effectively manage all trash that contains food scraps by having tightly-fitting lids placed on durable trash receptacles.
Limit potential points of entry for insects, rodents, and other intruders by placing sweeps below entry doors and applying caulk or sealant to cracks or crevices near the base of the structure
Adopt and maintain a regular cleaning plan that keeps floors and surfaces free of crumbs and debris
Keep the premises free of any standing water that attracts mosquitoes and any landscaping trimmed and maintained.
How To Make Sure Pests Stay Away From Your Redding Business
In today's challenging business environment, attention to detail is often the difference between failure and success. Many businesses that develop significant pest-related problems may deter your customers from returning and make the workplace less desirable for your employees. With all of the time and resources that have been devoted, choosing to contact a professional pest controller is the smart choice.
We recognize that many business owners and management professionals demonstrate a "do-it-yourself" mindset when it comes to challenges. Unfortunately, too many individuals apply this principle when faced with an intrusion from ants, rodents, flies, and many other pests. Here, store-bought pest control products may be used that contain harsh chemicals and typically generate very disappointing results that fail to eliminate pests completely.
You are strongly recommended to contact the professionals with Redding Spray Services today for pest control services for commercial environments of all kinds.
Commercial Pest Control Services In Redding
Redding Spray Services has been effectively delivering pest control services for commercial customers for many years now. As a leading provider of quality commercial pest control solutions, we offer fully customizable solutions for businesses that are both small or large and closely assess pest activity, any nesting sites, the likely points of entry, and more.
On our first visit, one of our seasoned technicians will conduct a full inspection of the premises on both the interior and exterior areas. We have the capabilities of deploying a comprehensive mix of treatment options that may include traps, baiting stations, granular formulas, and even specialized exterior products that form an invisible barrier or perimeter of protection. Often, we will detect additional property conditions that might make your site susceptible to other pest invasions in the future.
Our company is committed to effective follow-up treatment and encourages our commercial clients to choose our year-round protection plans that feature bi-monthly visits and are backed by a customer satisfaction guarantee. Our team is prepared to assist with hospital, hotel, office, and restaurant pest control services. Many businesses have relied on our ongoing treatment plans for many years now because they represent an excellent value.
Contact us today to schedule an inspection and estimate.