When you see a cockroach, what is your instant reaction? Fear? Revulsion? Disgust? Most people react the same way when these bugs turn up in a home somewhere. They freak out a little bit and try to find something to kill it with. But what people don't realize is, there are signs of a significant cockroach infestation in Redding long before you see the actual bugs.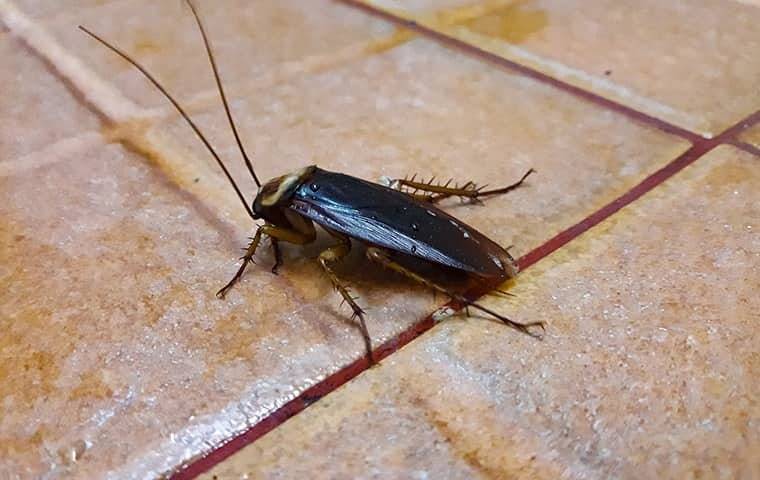 Signs Of A Cockroach Infestation
In Northern California homes, like here in Redding, we need to keep on the lookout for German, Oriental, and Turkestan cockroaches. The German type is fast-moving, with a tannish-brown body and dark parallel lines running between the head and thorax. The Oriental cockroach has an elongated, shiny black, pill-shaped body. The Turkestan cockroaches are small, dark brown to jet black, and have cream-colored markings along the body's edge and behind the head.
If you begin to see cockroach droppings, smear marks, ootheca (roach eggs), molted skin, or damage to packaged food, leather, and books, these are all telltale signs that you might have a cockroach infestation. It's time to contact a professional elimination service. You need a fast approach to handle any infestation before it gets truly out of hand.
If you see droppings on the floors, counters, and pantry, it's time to be nervous. If you find more behind appliances or shelves in your kitchen and bathroom cabinets, now it's time to be incredibly concerned.
If there are smear marks on a wall or horizontal surfaces, this is a sign of roach activity. It's dark in color and irregular in shape. If you see these marks and you see droppings, you have a severe infestation to deal with.
If you see droppings, smear marks, and have an unusual odor or stench in your home? Uh oh! The cockroach will leave behind pheromones in their droppings, attracting other roaches and adding to the infestation.
If you notice shed skin which the cockroach nymphs leave behind after they molt or egg sacks that can hold over 24 roach nymphs, well, you guessed it, you have the ultimate in roach infestation scenarios.
How To Combat A Roach Infestation
The experts at Redding Spray Service can help you combat roach infestations here in Redding, California. We have been protecting homes from pests since 1989, so we have a great deal of experience assisting families in regaining their homes through cockroach control.
Here is what we will do;
We will inspect the exterior and interior of your home to identify pest activity.
We will find hot spots, entry points, and conducive conditions.
Next, we will speak with you and consider your concerns when designing a pest control plan.
All of our plans include free speedier web removal from the exterior of your home.
We will utilize a combination of products; dust, sprays, granules, baits, and traps.
Our service will include a complete exterior perimeter spray of the foundation, eaves, and interior treatments if necessary.
We offer the use of green and organic products if requested.
Regular follow-up treatments will keep your home protected from pests.
We return to your home bi-monthly to re-treat the exterior with interior treatments available if necessary.
If pests return between service calls, get in touch, and we will return to re-treat.
Having a major infestation on your hands is not something you can treat on your own. It's not recommended for homeowners to use "do-it-yourself" programs or items. Bringing in a residential pest control professional, especially one with three decades of keeping homes in Redding clear of pests, is the suggested way to go. Redding Spray Service is ready to partner with you and keep your family home safe and sound.