Excellent, Experienced Pest Control Services In Shasta Lake, CA
Shasta Lake is a city in Shasta County, located close to Shasta Dam and Shasta Lake reservoir, which are both popular tourist areas. Whether you've lived in the area your whole life or are simply visiting for a while, you're probably aware of the problems pests cause in and around Shasta Lake properties. To keep your home or business free of pests throughout the entire year, the professionals here at Redding Spray Service provide excellent residential and commercial pest control plans. With decades of experience in the pest control industry and a commitment to the communities we serve, we are the right choice for all of your pest control needs. Reach out to Redding Spray Service today for more information about all of our excellent pest management services and prevention options.
Home Pest Control In Shasta Lake, CA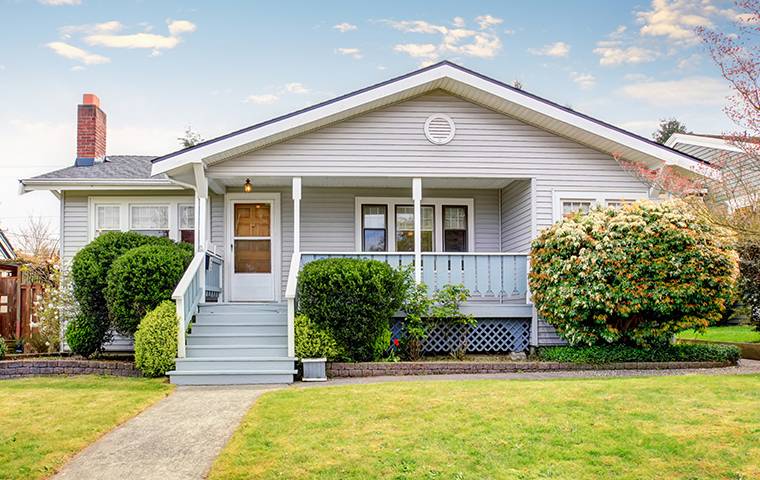 As a homeowner, it's your top priority to protect your Shasta Lake home and family from harm. But when rodents, insects, and other pests take over your residential property, they threaten your family and make your home an uncomfortable place to live. Invading pests contaminate food items, spread dangerous diseases, damage property, and destroy personal belongings. Without the right protection, invading pests put your Shasta Lake home and family at risk. If you're ready to say goodbye to pest problems, turn to the licensed technicians here at Redding Spray Service. Since 1989, we have been committed to providing excellent pest control solutions for residents throughout Shasta and Tehama counties. Get in touch with us today for more information about how we solve residential pest problems.
Commercial Pest Control In Shasta Lake, CA
When you run a business, you have many responsibilities. And one of those responsibilities is protecting your commercial property from pests. Thankfully, the professionals from Redding Spray Service are here to help. We've made it our goal to solve all of your commercial pest control needs so that you can focus on the needs of your customers. With our technicians by your side, you can rest easy knowing that the protection of your Shasta Lake business is in good hands. Say goodbye to rodents, insects, spiders, and other pests when you partner with the technicians at Redding Spray Service today!
Six Lawn Care Tips For Shasta Lake Residents
The changing seasons, weather, and climate can create many obstacles that make it more difficult for you to maintain a beautiful, thriving lawn. If you're facing challenges when it comes to keeping your lawn healthy and vibrant, it's important to learn what you can do to solve those challenges. Improve the health of your Shasta Lake lawn by implementing the following lawn care tips.
1. Remove visible weeds from your lawn when possible.

2. Mow your lawn correctly, which is based on the height and health of your grass.

3. Water your lawn deeply, but at less frequent intervals to encourage deeper, healthier root growth.

4. Mow your lawn when it's dry rather than when it's wet.

5. Leave grass clippings in your lawn after mowing - called grasscycling - can help fertilize your lawn.

6. Contact the professionals for assistance with all of your lawn care needs.
At Redding Spray Service, we take pride in offering excellent lawn care services in addition to our pest control solutions. We understand that there's no such thing as a "one-size-fits-all" approach to lawn care, which is why we'll develop a personalized plan to restore your lawn to a lush, vibrant, and healthy state. Give us a call today for more information about our lawn care solutions.
Why Are Rodents Invading My Property Near Shasta Lake?
While a lot of people who need pest control services in the Shasta Lake area reach out to professionals because they're dealing with rodents, these little vermin are hardly unique to our area. Rats, mice, and other creatures of this type have been invading homes and businesses for centuries in places across the world. Yes, Shasta Lake pest control services focus on rodents, but that's because humans have been fighting this battle since the beginning of time.
Fortunately, there are things that you can do to help perform your own pest control services near Shasta Lake such that your risk of dealing with rodents will be minimized. A few of these ideas include:
1. Woodpiles – A lot of people in our neck of the woods have woodpiles for their fireplaces. These are havens for rodents. If you have wood stacked on your property, keep it at least 18 inches off the ground and at least 12 inches away from a building or a wall.

2. Branches – This is especially the case with roof rats, but all rats will climb and jump from tree branches onto a building so they can look for openings in the structure. Make sure you clear branches away from your house and leave at least 3-4 feet of space to prevent this problem.

3. Food – As you'll see below with ants, leaving food around your property is going to attract all sorts of pests. Secure your garbage and remove anything rodents would like to eat.
Overall, the best approach for handling your own preventative pest control services in Shasta Lake is to not give rodents a reason to live near your home or business. If you're looking for professional help, feel free to contact us to discuss the situation.
What's Attracting Ants To My Property In Shasta Lake?
Shasta Lake is home to many different pests that have no problem getting into your home or business. However, ants are the most common household pests in our area. These tiny, social insects live in large colonies that work together to build their nests, feed their young, and protect their colony from threats. Ants are typically nuisance pests, but some ants can cause serious issues on your property depending on their species. Carpenter ants are capable of causing damage to your building, while fire ants inflict painful stings. To keep ants away from your Shasta Lake property, it's important to minimize factors that may attract them to your home or business in the first place. Below are a few things that may attract ants to your property.
Easy access to food, such as uneaten pet food, crumbs, dirty dishes, improperly stored pantry items, and open garbage cans.
Sources of excess moisture, which can be caused by leaking pipes, dripping faucets, and water-damaged wood.
Entry points, including cracks in your foundation, gaps under your windows and doors, and crevices in your exterior walls.
No matter what species of ants are causing problems in your Shasta Lake home, the professionals here at Redding Spray Service have what it takes to get rid of them. Contact us today to learn more about how we handle ant infestations.
Request Your Estimate
Complete the form below to request your no obligation estimate.