Professional Pest Solutions For Oak Run, CA Properties
Situated in the heart of Northern California, the small town of Oak Run is a destination primarily for families looking for a bit of peace and quiet. Oak Run is located approximately a half-hour outside of Redding and is surrounded by nature on all sides, providing residents with an idyllic rural environment. Conditions in this part of the state lean toward mild for the majority of the year; however, with warm summers and very little rainfall, this can pose a very specific set of conditions that drives pests inside local homes.
At Redding Spray Service, we are driven by honesty, consistency, and integrity, all of which we bring to each customer we serve. We aim to always keep our services affordable so that you never have to sacrifice in order to keep your property safe. To request your free estimate and learn more about our services, contact us today.
Home Pest Control In Oak Run, CA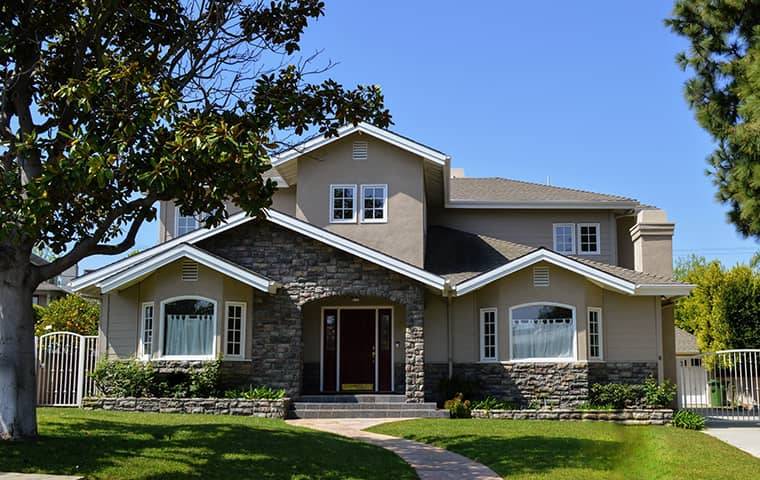 Your Oak Run home is your everything, and when pest problems occur, they threaten everything that you love so much about home. But with professional home pest control from Redding Spray Service, you don't have to handle pests alone. Since 1989, we've been the team of professionals that homeowners have continued to trust with their pest problems. Our process for handling pests in your home is straightforward yet comprehensive. We begin every customer journey with a thorough inspection of both the inside and outside of your home, looking for conducive conditions, hot spots, and entry points. From there, we work with homeowners to develop a customized treatment plan so that we can get to work. With regular follow-ups on your schedule, we'll be able to ensure that your property remains pest-free and safe from all seasonal invaders. In addition to our general pest control plans, we offer pest-specific treatments for bed bugs, weeds, and rodents. For more information on our services and to receive your free estimate, contact us today.
Commercial Pest Control In Oak Run, CA
Protecting your business from pests is one of the best investments that you can make in your business, and at Redding Spray Service, it's our mission to make this a reality. Since 1989, businesses of all backgrounds have continued to partner with us because everything we do is driven by integrity, honesty, and quality, we treat every customer as if they were our own family, and we always utilize the most up-to-date technologies to gain real, reliable results. At Redding Spray Service, we customize every single treatment plan we develop because we know that no two businesses are the same. Our team of expert technicians will always take the time to get to know you and understand your needs so that you always receive the exact services you need and rates you can afford. If your business can benefit from ongoing commercial pest control services, contact us today.
Does Seeing One Cockroach In My Oak Run Home Mean I Have An Infestation?
Cockroaches can be a big problem for Oak Run homeowners if they're allowed to grow into an infestation. These pests are drawn inside properties when conditions outside change and become too drastic. Cockroaches are usually on the search for food, water, and shelter, all of which your Oak Run home provides them. But perhaps one of the most disturbing facts about cockroaches is that where there is one, there are usually many. Cockroaches reproduce every three to four months and reach maturation very quickly. And while the average lifespan is around one year, a female cockroach can produce anywhere from 200 to 300 offspring in a year.
Cockroaches are hard to crush because their exoskeleton is hard, there is usually a huge number of them actually present, and the most common species of cockroach, the German cockroach, is growing increasingly immune to common pesticides. That's why when you spot one cockroach, the safest thing to do is contact Redding Spray Service for unmatched elimination protocol. Contact us today for more information on how we can help get rid of the roaches on your property.
The Benefits Of Year-Round Professional Lawn Care In Oak Run
Your Oak Run lawn is more than a status symbol, it's also the main attraction that allows pests to invade your home and so much more. With professional lawn care from Redding Spray Service, you can reap the benefits of year-round lawn care, some of which are:
Minimized exposure to other pests

Less maintenance in the future

Lower cost of maintenance

Increased property value

Improved health and well-being of your lawn

Avoidance of accidental damage

Overall increase in beautification
For the best lawn care for your Oak Run property, contact Redding Spray Service. Our team provides the finest fertilization, herbicides, fungicides, pesticides, and watering, all of which is to serve the overall goal of a healthier, happier lawn and fewer pest problems for you. Contact us today for more information on our year-round lawn care services.
Species Of Ants That Commonly Invade Oak Run Homes
Ants are frequent invaders of Oak Run's homes and properties. Here are some of the most common species that people may see:
Carpenter ant: This oversized black ant is most commonly associated with the damage that they cause to homes. A carpenter ant's objective is to find wood that they can tunnel through, which may lead to foundational issues that are similar to that of termites.
Odorous house ant: The odorous house ant is one of the most regularly occurring ant invaders. They are small and black and are attracted to sweet substances. Things like food residue in trash bins, hand soap spills, and water leaks may attract them.
Fire ant: The fire ant is distinct and hard to miss because of its red coloring. They usually live in outdoor spaces and create mounds as a result of their tunneling into the ground. The fire ant is capable of stinging people repeatedly if they feel threatened.
Pharaoh ant: This ant is often an amber color and usually enters homes looking for heating units. They are notable because they reproduce often and can be very challenging to eliminate because of that fact.
To learn more about ant control and prevention, call Redding Spray today.
How To Maintain A Weed-Free Lawn In Oak Run
Weeds are a real issue for Oak Run residents, as they grow quickly and work to choke all of the nutrients out of local lawns, trees, and plants. In order to create and maintain a weed-free lawn, consider the following tips:
Use mulch. Mulch is an invaluable tool that will prevent weeds from getting access to sunlight. It may also be the host to insects that eat away at weeds.
Weed at the right time. For the best chance at pulling entire weeds out of the ground, try weeding after a substantial rainstorm.
Plant strategically. It's also important to create space between plants when giving them roots. It's recommended to leave space that's 25% of the plant's size.
Only water plants. While it may be challenging to avoid watering weeds, as they can often be confused for plants, it's crucial that they not get any extra nutrients.
Work with a lawn expert. By enlisting the services of a lawn expert, property owners will benefit from extensive knowledge and the use of the best products and methods. Plus you'll have the help of someone who can continuously monitor their lawns to help avoid weeds in the future.
For more information on weed control, call Redding Spray today.
Why Bed Bugs Are So Hard To Prevent In Oak Run
Oak Run residents are no strangers to bed bug problems. These pests get into local homes and businesses where to proceed to feed off of people until they can reproduce. But for such a small pest, the problems they bring can definitely be challenging to prevent. Some of the reasons why avoiding bed bugs is difficult include:
They thrive in public places. Bed bugs are constantly searching for food sources in the form of people. They hide in furniture at hotels, nooks of office buildings, and carpets of daycare centers. Bed bugs live in these places because they are filled with potential food sources. Anytime a resident is out in public, they may risk encountering bed bugs.
Bed bugs are parasites. Part of their parasitic nature entails a bed bug finding the host that it'll use to travel. This may mean bed bugs latching onto luggage, clothing, and other personal items. People then bring bed bugs along with them whether they mean to or not.
They can move from one property to the next. It's also very common for bed bugs to maneuver from one home to another, especially if there are shared walls involved.
For a reliable form of bed bug control, call the local experts at Redding Spray today.
The Most Effective Rodent Control For Your Oak Run Home
Whether you're aware of this or not, there are many ways that rodents can gain access to your Oak Run home. They may use the sewer system, climb trees, use open windows, or fit through crevices that are as small as the size of a dime. Rodents do this so that they can access the food, water, and shelter that your home promises them. While there are DIY methods that you can attempt to keep rodents away, none are as effective as the treatments you'll receive from a pest professional.
At Redding Spray, we are driven to provide highly effective and affordable services that not only eliminate rodent populations but that also keep them from returning to your home. Our company has been in business for more than 30 years, always acts with integrity, and provides a satisfaction guarantee at every turn. Our approach to dealing with rodents begins with a thorough full property inspection. We spend this time looking for signs of rodent activity as well as alluring features, damage, and access points. From there, we use a combination of baits, traps, and monitoring devices to ensure the fullest level of coverage. Lastly, we'll use exclusion methods to fill in all of the entry points that future rodents might try to use. For more information on rodent control, call us today.
Request Your Estimate
Complete the form below to request your no obligation estimate.