Professional Pest Solutions For Keswick, CA Properties
Named after the man-made reservoir lake right next to town, Keswick is a small community in Shasta County, California. Keswick is a town that's on the mend following devastating wildfires, and the last thing that recovering residents need is added property damage from pests. But from old homes and businesses to newly constructed ones, pests are drawn to the easy food and shelter that our properties present. To keep your property pest-free, turn to the expertise of Redding Spray Service.
Home Pest Control In Keswick, CA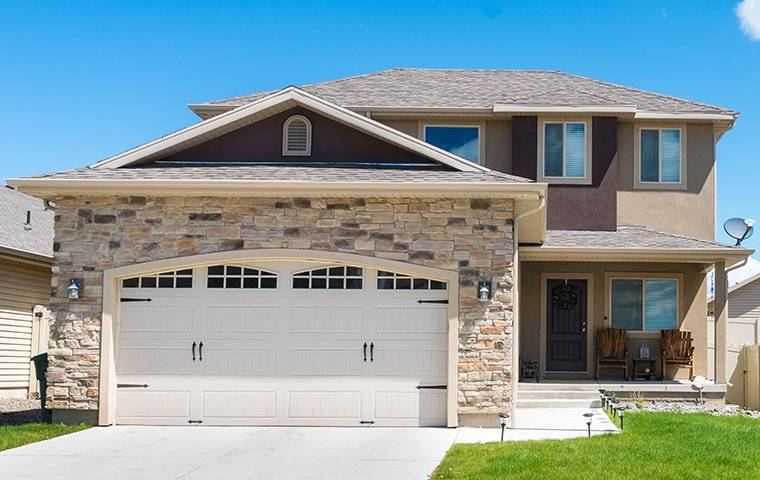 Keswick residents are understandably leery of trusting the wrong contractors or professionals. You want the best service at the best price, which is why it's crucial to learn as much as you can about a company before you hire them. With pest control, you need to know who to turn to for fast, safe, and effective treatment of your problem.
At Redding Spray Service, we point to the following traits to ensure you can depend on us:
Experience: The first thing you look for in a pest expert is their track record. We have over three decades of experience protecting homes from pests, with customer satisfaction that speaks for itself.
Thorough Inspection: All of our services start with a free and comprehensive inspection of your property. To prevent or eliminate pests, we need to learn the ins and outs of your property's risk level.
Free Services: Even if you don't end up needing specific, targeted treatments, we always provide free de-webbing services and tips for how to reduce your likelihood of problems in the future.
There's no downside to partnering with Redding Spray Services, so let us get to work on protecting your home from pests by contacting us today.
Commercial Pest Control In Keswick, CA
Homes aren't the only types of property that pests are attracted to. In fact, businesses can often be even more attractive to them because they tend to have more human activity than residences, and more humans mean more factors that draw pests from all over. This is why it's important to turn to professionals to keep your business safe from pests before they have a chance to get inside and pose larger problems. At Redding Spray Service, we help Keswick businesses with prevention, elimination, and ongoing services.
The types of commercial properties we service include:
Industrial Facilities: Large, open plots can be attractive to pests looking for a place to hide and nest. From storage warehouses to manufacturing businesses, industrial parcels can have plenty of spots for a pest population to grow unnoticed.
Medical Facilities: People don't tend to think of medical facilities as having a high risk of pests, but certain infestations, like bed bugs, are attracted by all the linens and people around to feed on. Places like hospitals also tend to have a cafeteria, which serves food that draws in other pests.
Multi-Family Housing: Speaking of places with lots of people, apartments and other kinds of residential buildings have a whole lot of human activity all happening in close proximity.
Office Spaces: Offices have a little bit of everything that pests look for -- storage areas to hide in, food brought in by employees, and humid areas.
Schools: Another type of property with everything pests need, schools also increase transmission risk as children from hundreds of different households mingles every day.
No matter what kind of business you own, we can help keep it healthy and thriving with comprehensive pest control, so contact Redding Spray Service today.
Top Five Ways To Avoid Bed Bug Infestations In Your Keswick Home
Bed bugs are some of the most overlooked pests. Until an infestation happens to you, that is. Unfortunately, these pests are so common and difficult to contain that most forms of pest prevention aren't guaranteed to keep them out. Instead, people and businesses need to be diligent about reducing the ways that bed bugs might be introduced.
Here are some of the biggest ones:
Used Items: Bed bugs hitch rides on used furniture, clothing, or storage containers just waiting for someone to bring them inside their property. Do your best to avoid used item purchases and carefully inspect any items you do purchase before bringing them inside.
Hotspots: Bed bugs also catch rides on bags and belongings. That means they tend to be more easily transmitted from one person to the next in hot spot areas where lots of people gather every day. These include transit hubs, hotels, and many kinds of businesses.
Inspections: The only way to be sure you don't have a bed bug problem is with a thorough inspection by a trained professional. Contact Redding Spray Service to get started today.
Treatments: If you do have bed bugs, only expert methods are guaranteed to eliminate them quickly and completely. Don't waste time and money on DIY methods or store-bought products.
Expert Advice: Even if you don't have a bed bug problem, the experts at Redding Spray Service are happy to answer your questions. Rather than waiting for a problem to be there before you turn to the pros, contact Redding Spray Service today.
Whether you have an infestation or want to be sure to prevent one, Redding Spray Service is ready to help.
Treating Your Keswick Lawn Now To Prevent Weeds Later
Your yard is the first thing people see when they enter your home or business, so keeping it healthy is a key part of making a good first impression. Unfortunately, weeds can quickly overtake a lawn, and by the time they've grown, it can seem impossible to get ahead of the problem. That's why it's so important to treat your lawn before weeds can invade in the first place. Not only does this help keep your yard looking healthy and pretty, but it's also the best way to actually get ahead of the weeds.
Rather than crawling around on your hands and knees pulling up individual weeds, or turning to harmful chemicals found in commercial herbicides, turn instead to the effective and proven lawn care solutions of Redding Spray Service. No matter what kind of property you own, we can help you avoid and quickly contain weeds so your lawn is always a source of pride. Contact Redding Spray Service today to learn more.
Ten Quick & Easy Cockroach Control Tips For Keswick Property Owners
Cockroaches are easily one of the most despised unwanted house pests. You have probably heard that German cockroaches are the most challenging roach species to get rid of once they move into your home. The absolute truth is that German cockroaches are the most common roaches occupying spaces with humans.
Cockroach control relies on preventive measures and consistency. If you are determined to stop a roach infestation from happening in your Keswick home, the following ten tips are going to be helpful to you:
Keep all crumbs cleaned off of surfaces.
Seal cracks and crevices so cockroaches cannot get inside.
Store your trash in receptacles that have tight-sealing lids.
Install mesh screens over drains and vents.
Do not keep pet food sitting out all of the time.
Seal all pet food and food items in airtight containers.
Repair any leaky pipes or faucets because cockroaches are attracted to water.
Vacuum often to manage any crumbs on your carpets.
Keep your home clean and tidy to remove possible food sources.
Call Redding Spray Service for professional advice and treatment.
The number one way to ensure you do not become overrun with cockroaches is to establish a regular pest management plan with a professional service such as Redding Spray Service. The service professional who comes to your home will help you identify things you can do to help prevent roaches and will use effective methods to make cockroaches want to leave your home, never to return.
What To Do If You Have A Flea Problem In Your Keswick Home
The problem with cat fleas and dog fleas is that they hitch a ride on the backs of your pets, and they move into your home. Cat fleas are the most common domestic flea, and they can be challenging to get rid of once they have invaded your home.
A pest control professional assisting you with prevention and treatment is the only effective method of controlling a flea problem in your home. The partnership you develop with your pest control professional will enable you to identify problem areas around your home where the fleas may be entering and increase preventive measures such as sealing cracks and crevices with a silicone-based caulk. Our professionals at Redding Spray Service will inspect your home with a trained eye and use the appropriate methods to identify the flea species and eliminate their presence from your home.
DIY methods of flea treatment are not going to save you any money, and they are not going to be effective. If you use DIY methods, you may buy the flea population time to increase dramatically before the professionals handle them.
All The Problems Rodents Can Cause In Your Keswick Home
The biggest problem with rodents, whether roof rats, mice, or moles and ground squirrels, is that these creatures gnaw on things. Rodents gnaw and chew, damaging many different items around your home. When they bite and chew on electrical wires and cables, they can break the protective barrier and expose hot wires. Those hot wires can allow a fire to break out, causing extensive damage.
Rodents often have fleas and ticks, and when rodents enter your home, they bring these fleas and ticks with them. This allows the fleas to set up shop around your baseboards, carpets, and upholstery.
Rodents also spread serious diseases. A roof rat can expose your family to salmonellosis, jaundice, leptospirosis, and many other diseases. They contaminate your food and they crawl over the surfaces in your home, making each surface a potential breeding ground for diseases.
You don't want to take chances with rodent control. To protect your property and your family's safety, contact Redding Spray Service for effective rodent control services in Keswick.
How To Tell If The Spider In Your Keswick Home Is Dangerous
To tell whether or not the spider you have seen in your Keswick home is dangerous, you have to be able to identify the common spiders found in the area.
Some of the common spiders found in Keswick and their identifying markings include:
Black widow spiders are black in color and have a red hourglass on their abdomen. They spin irregular webs and build them close to ground level.
Brown widow spiders are light to dark brown, and the markings on their abdomen will be yellow and orange. Their legs are usually striped black and white.
Yellow sac spiders are cream to light yellow in color. They build hiding places that look like silken sacs or tubes to hide in during the day.
Orb weavers can be reddish brown, grey, or even brightly colored. They spin large circular webs.
Wolf spiders are dark brown and often have pale yellow markings. They are larger than most other spiders, and they are hairy. They do not spin webs.
If you see spiders inside your Keswick home, call Redding Spray Service and let us help you achieve a spider-free, pest-free home.
Request Your Estimate
Complete the form below to request your no obligation estimate.