Professional Pest Solutions For Igo, CA Properties
The small community of Igo is nestled in the heart of Northern California. This pastoral place is only minutes from Redding and offers its residents access to the wilderness through Shasta Trinity National Forest and Six Rivers National Forest. The conditions in Igo are moderate but very dry throughout the year, which can not only lead to forest fires but will also attract a select array of common area pests that may invade your home or business at a moment's notice.
Since 1989, the team of experts at Redding Spray Service has been providing the homes and businesses of the greater Redding area with affordable solutions to pest-free living. We are fully committed to our customers' happiness, which is why you'll always be able to reach customer support, our services are guaranteed, and we will always be there for you. Contact us today for more information and to receive your free estimate.
Home Pest Control In Igo, CA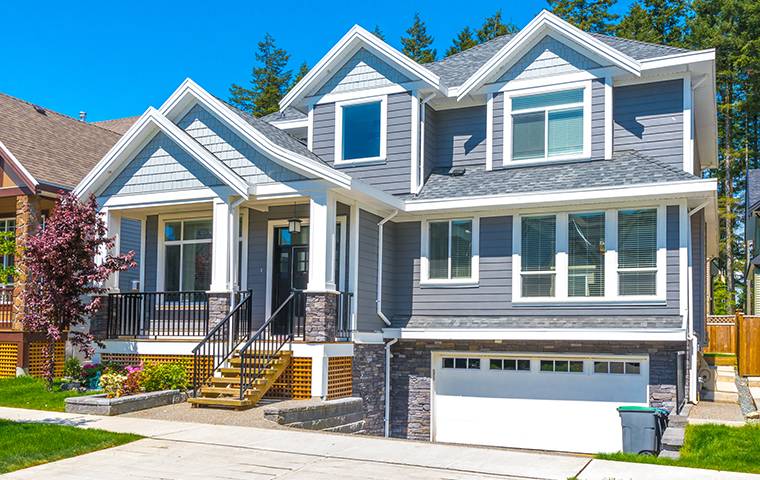 As a family-run and locally-owned business, we believe in treating all of our customers as if they were our own family. For more than 30 years, the team at Redding Spray Service has been keeping the homes of Igo safe and free from pests. We're able to do this with a team of pest control experts who are always learning, as well as offering guaranteed services, outstanding customer service, and initial estimates that will always be free. Our business was founded on the principles of honesty and integrity, which are two things that we bring to every customer interaction. It's with this personal touch that we offer general pest control solutions to keep your home pest-free 365 days a year, as well as pest-specific solutions for pests such as bed bugs, termites, or mosquitoes. If you're in need of home pest control services, contact us today.
Commercial Pest Control In Igo, CA
When pest problems occur in your place of business, they can be dangerous, damaging, and embarrassing. Luckily, that doesn't have to be the case. When you choose to work with Redding Spray Service, we're bringing more than 30 years of experience working with commercial customers to the table, along with our honesty, integrity, and dedication to your success. We customize every treatment plan to our customers' unique needs, which means that we will understand your business inside and out. And with guaranteed services, same-day emergency services, and customer service that's available for you, we make this a reality. Contact us today for more information on keeping your business pest-free.
Are Ants Invading Your Igo Home?
If you've noticed ants inside your Igo home, you may be asking yourself why you have them and what you can do to keep them away. Hare some things that you can do to make your home less attractive to ants:
Store your food. Many species of ants are attracted to sweet foods, so always make sure that your food is stored securely and avoid leaving anything out that's uncovered.

Manage trash. As scavengers, ants will go searching for food anywhere. One place where many sweet items are found is in your trash. While storing trash inside your home, opt for a bin with a lid, but always remove your trash regularly.

Keep things clean. Messes and spills are also likely factors in why ants come calling to your home, so be sure to clean up spills of sugary drinks or foods, as well as shampoos and soaps, properly.

Call the pros. The best thing you can do to protect your home from an ant problem or to get rid of an existing one is to call a team of professional pest experts.
For more information on keeping ants out of your home, contact the team at Redding Spray Service today.
Five Ways You Could Be Wrong About Igo Bed Bugs
If you've never encountered bed bugs before, then you might have a few misconceptions about them. Here are five common false notions that many people in Igo have about bed bugs:
I can't bring bed bugs home from going to the movies.

If I have bed bugs, I'll know.

Secondhand items are completely safe.

The pests outside of my home have no impact on what goes on inside my home.

I can get rid of a bed bug problem on my own.
The truth is, bed bugs are crafty pests that maneuver around through what is known as parasitical hitchhiking. This means that any time you're in public, they can latch onto you and go for a ride right into your home. Once inside the home, they hide in places like inside mattresses and furniture, so you can't always see them, nor would you be aware of their presence.
Bed bugs commonly make their way to homes via used items and on the backs of wildlife pests like squirrels and raccoons. And once you have a bed bug problem, getting rid of them is a tedious process that must be followed to exact specifications. So for more information about bed bugs or for the safe and complete removal of an active problem, contact the team at Redding Spray Service today for bed bug control.
Lawn Care Is A Year-Round Task In Igo
It is a common misconception that you do not have to take care of your lawn during the late fall and winter. Why would you have to when there isn't any grass to take care of? Well, there are more things than just mowing that lawns need to be healthy. Many common lawn care practices are performed during the fall and winter to prepare different types of grass for spring.
To make sure that your turf has everything it needs to thrive, you need to consider the benefits of professional lawn care services here in Igo. The challenge is finding a provider your can trust. At Redding Spray Service, we help locals with a variety of common property needs. This includes pest control and lawn care. Start by inviting our team over. We will inspect your turf to examine its current health and recommend a long-term plan to best meet your needs. Contact us today to learn more about our lawn care services in Igo and find out how we can make your property stand out through every season.
Why Rodents Are A Problem For Igo Homes
There are lots of pests that like to invade homes here in Igo. One of, if not the worst, pest invaders are rodents. Why are these furry critters a big problem? To start, these invasive creatures are annoying. Rats and mice, two common types of rodents in our area, make noise at all hours of the night while skittering through walls and ceilings. In addition to this, both of these pests are dangerous. They regularly consume nasty items like trash, rotting meat, and fecal matter. This, and the dirty places they live, leave these rodents teeming with harmful bacteria, pathogens, and other disease-causing organisms. Finally, rodents are destructive. Both mice and rats will tear up insulation, fabrics, and paper to gather materials for their nests. They will also chew holes through walls, gnaw on legs of furniture and even sever electrical wires inside wall voids.
If you are looking for a way to avoid all these problems caused by rodents, you need to implement some form of control. We offer amazing identification, removal, and prevention offerings at Redding Spray Service. Reach out to our team today to learn about our rodent control services in Igo and make an appointment property.
Can I Get Rid Of Roaches In My Igo House On My Own?
Cockroaches might be the creepiest critters on the planet. Unfortunately, they are not just creepy looking. These local insects are also dangerous and extremely difficult to eliminate. They are primarily difficult to control because of their speed, resistance to traditional pest control, and ability to hide.
If you are dealing with an active cockroach infestation inside your home and need these bugs out, you only have a few options. A potentially dangerous approach is trying to control these pests alone. Store-bought cockroach treatments can be harmful to humans and pets when ingested. If you do not know how to properly apply these methods inside your home, we highly recommend avoiding them altogether.
A solution that works far better is hiring a pest control professional. We have effective cockroach control options at Redding Spray Service. Start by scheduling an appointment for a detailed inspection of your home. We will identify if cockroaches are indoors and offer quick solutions to get them out. Call us today and learn more about our methods and find a permanent solution to get and keep these nasty insects out of your Igo home.
Call The Pros At The First Sign Of Dangerous Spiders Around Your Igo Home
Most people believe that all spiders are dangerous. Although this is true for insects, it is not true for humans. Only certain species pose a real threat to residents here in Igo. The two species of dangerous spiders you should know how to identify in our area are the brown recluse and the black widow. The brown recluse is a small brown spider with a backward violin-shaped mark behind its head. This pest hunts from the ground and can be found in basements, storage areas, and other cluttered locations inside and around homes. The black widow, on the other hand, is large, black, and has a red hourglass-shaped mark on the underside of its abdomen. This pest uses irregular webs to catch its prey and is found both inside and around local homes.
If you spot either of these harmful arachnids on your Igo property, do not hesitate to call a pest control professional. Our team will walk you through what to do immediately over the phone and schedule an appointment to address the problems you are facing. Talk with us today to learn more and ask about how we can help you prevent both harmless and harmful spiders throughout every season.
Request Your Estimate
Complete the form below to request your no obligation estimate.