Professional Pest Solutions For Dunsmuir, CA Properties
In Trinity Mountains, just minutes away from Castle Crags, the town of Dunsmuir, CA, is situated in a canyon near the base of Mount Shasta. It's a true northern California gem located right along the upper Sacramento River, and it's an ideal place for fishing, swimming, and all kinds of outdoor adventure. However, while we're out enjoying the outdoors, our properties are left exposed to pest activity. When pest gets inside, you are at risk for infestation, and that's a real nightmare you don't want to deal with along. Call Redding Spray Service for professional Siskiyou County pest control. We're here to help your home or business become pest-free today!
Home Pest Control In Dunsmuir, CA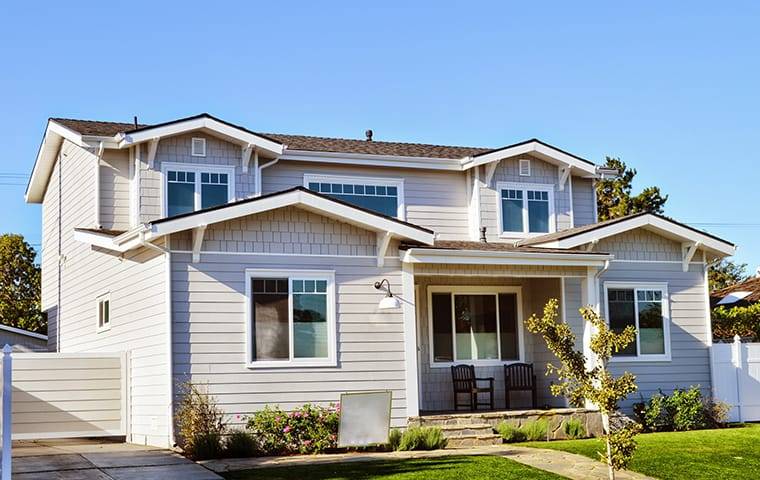 There's nothing worse than finding that a pest has invaded your home. Your house is your safe space, where you go to feel clean and secure. When pests invade, they shatter that sense of security. Here at Redding Spray Service, we have been helping homeowners like you get back that sense of safety since 1980. Our residential pest control services always start with an inspection. Here, our expert technicians figure out your situation and customize a treatment plan to maximize the value of our services. They then apply treatment, eliminating your pest infestation. After the initial treatment, we continue with bi-monthly follow-up services to re-treat the exterior of your home and ensure pests do not return. If pests are trying to take over your house, give us a call today!
Commercial Pest Control In Dunsmuir, CA
Perhaps one of the greatest arguments for securing commercial Siskiyou County pest control is the increase in the many different kinds of businesses that have decided to plant their roots here. No matter what type of business you run, it's not a question of if pests invade; it's a question of when. And when they do, Redding Spray Service is standing by, ready to help with advanced tools, treatments, and top-quality customer service. Following the same formula as our residential services, we believe that your problems are unique, and therefore, you need a customized commercial pest control treatment plan to reflect that. No matter what kind of pest has invaded your establishment, we are ready to take them on and help you retain your hard-earned reputation within our community. Give us a call today!
Rodent Control: What Dunsmuir, CA Homeowners Need To Know
Unfortunately for Dunsmuir, residents, many types of rodents call this area home.
Below are some important things you need to know to help prevent any of them from invading your home:
Properly store food: One of the most important things to do to prevent all types of rodents from invading is to store your food properly. Store it in containers made of a material that rodents cannot chew through and be sure to wipe up spills and crumbs promptly.
Clean: As burrowing animals, rodents seek out clutter that offers them places to hide, burrow, and build nests. By cleaning up your attic, basement, and other storage areas and properly organizing items, you remove the clutter that gives them this sense of security, making your home less appealing.
Seal up entry points: Go around your home and look for any holes or cracks in the siding and foundation. No matter how small they are, seal them up. Rodents can squeeze through even the tiniest holes and usually how they gain access to your home.
Here at Redding Spray Service, we can help you locate all of these potential access points and help you properly seal them up. Give us a call today and get started on our effective rodent control services.
Do Cockroaches In Dunsmuir, CA Carry Diseases?
There's nothing worse than flipping on the lights to see cockroaches scurrying for the cover. If you have discovered a cockroach infestation in your Dunsmuir home, do not try to remove them yourself.
Below are some of the diseases you could expose yourself to if you get too close to these insects:
Typhoid fever: It should not come as a surprise that the main symptom of this disease is a severe fever, usually coupled with a loss of appetite, stomach pain, headache, and weakness.
Salmonella: This is probably the most well-known illness that cockroaches spread. This gastrointestinal disease causes severe stomach cramps, diarrhea, and a fever.
Listeria: This disease usually shows up in the form of a fever, chills, muscle aches, nausea, and diarrhea. If left untreated, this infection will spread to your nervous system, causing convulsions, loss of balance, headache, stiff neck, and confusion.
A cockroach infestation is a serious problem. Here at Redding Spray Service, our expert technicians utilize advanced tools, treatments, and years of training to exterminate them safely and effectively from your home without anyone getting sick. Call us today!
Tips To Maintain A Lush Lawn In Dunsmuir
Keeping your lawn vibrant all year long is more than just a source of pride; it's smart home maintenance. Protecting your lawn from diseases, fungi, pests, and more will also protect your entire property from these blights. Our lawns tend to be the first area where issues form on our property and spread to other areas. You should be doing things like landscaping, soil testing, lawn aeration, weed control treatments, and more.
The lawn care experts at Redding Spray Service can help you with all of this and more, so get lawn care near you by contacting us today, and learn about the other services we can provide to Dunsmuir property owners.
Common Weeds Found Growing Around Dunsmuir Homes
One of the main threats to your lawn's health is weed growth. Weeds are easy to get but difficult to completely remove. They tend to reproduce much quicker than the decorative plants we actually want in our yards, allowing them to better compete for the resources our lawns need to stay healthy.
Weeds come in several broad categories, including broadleaf weeds, sedges, grasses, and aquatic weeds. Each prefers a different landscape and can damage various other plants that they deprive of water and nutrients.
This is why partnering with local weed control experts can help you stay ahead of the curve when it comes to lawn care. Redding Spray Service knows how to properly identify all kinds of weeds common to Dunsmuir lawns, and provide treatment and removal services that eliminate the entire weed population.
Don't pour your own sweat and tears into trying to get rid of weeds in Dunsmuir. Instead, turn to Redding Spray Service to make the process of weed control simple, effective, and affordable. Contact us today or visit our online service resources to learn how we can help you with our Dunsmuir weed control services.
Five Mistakes Dunsmuir Residents Make To Invite Bed Bugs Inside
Now that we've covered the threats to your lawn, it's about time we talked about the things that threaten you directly. Some pests are more interested in biting you than biting through the leaves and plants in your yard.
Bed bugs are invasive parasites that can easily invade homes and are attracted to any property where people gather. Because they are parasites, bed bugs bite people to access the nutrients in our blood. They are also tiny and capable of clinging to nearly any kind of person or material in order to get transported directly into our homes.
That's why you need to be aware of these five mistakes people often make to either pick up bed bugs or mistakenly introduce them to their homes:
Travel: You're most vulnerable to bed bugs when you travel because these parasites love to infest hotels, resorts, and any property where lots of people stay overnight. We're not saying you should never take a vacation, but rather pointing out that just because you're relaxing doesn't mean you shouldn't be mindful of the risks.
Hotspots: One of the ways people pick up bed bugs while traveling is by visiting transit hubs like airports, bus stations, and train depots. Pay attention to where you sit, especially if a seat has upholstery that a bed bug could burrow into.
Luggage: It's also important to be mindful of where you set your luggage. Bed bugs can cling to luggage after it's put onto the floor or another contaminated surface.
Used items: Maybe you aren't traveling but are instead shopping at a thrift store or used furniture outlet. It's good to be looking for a deal, but you need to carefully inspect these items before bringing them back home, as bed bugs like to hide in furniture and other kinds of used items.
Clothing: Bed bugs can also cling to clothing, which is why you should inspect yours carefully when you come back from traveling, and take the same precautions when buying used clothing items as you do for things like furniture.
If you already have bed bugs in Dunsmuir, contact Redding Spray Service right away. Our safe and effective bed bug control services in Dunsmuir completely eradicate bed bugs so they don't become an itchy nuisance in your home.
How The Pros Create A Defensive Pest Perimeter For Dunsmuir Homes
Our yards tend to be the first location where pest infestations form and migrate to other parts of our property. Therefore, proper pest control in your yard is as crucial to overall home maintenance as the other kinds of lawn care we've already outlined.
But beware of trying to address yard pests on your own. Not only can do-it-yourself methods be ineffective against a wide range of pests, but you can actually prompt pests to move indoors if you disturb their exterior habitats and don't fully eliminate the population.
The reason expert pest control works is that it's much more thorough than DIY methods. When you get home pest control in Dunsmuir from Redding Spray Service, our trained technicians don't just treat where the pests appear to be right now, we treat your entire home's perimeter so as to create a shield against future pest activity.
This comprehensive approach ensures protection against a wide range of pests and ensures the entire population is eliminated from your property. For residential pest control that actually works, turn to Redding Spray Service today and let our Dunsmuir defense perimeter services help.
Request Your Estimate
Complete the form below to request your no obligation estimate.