Home Defense Perimeter Solutions For Your Redding Property
No one likes to think about it, but the unavoidable reality in Northern California is that wildfires are a very real and persistent threat to our homes, our loved ones, our animals, and our way of life. Whether the state or other levels of government are involved by way of regulations or not, we all share an interest in protecting what we've worked so hard to build.
Wildfires are serious business in Redding and Northern California, and defensible space is a homeowner's responsibility. It's time to get serious about protecting your property. Redding Spray Service offers defensible space solutions in Redding, CA. We specialize in home defense perimeter solutions to keep dry brush, grass, and weeds maintained around your home, business, or other property.
What Is Defensible Space For Your Redding Home?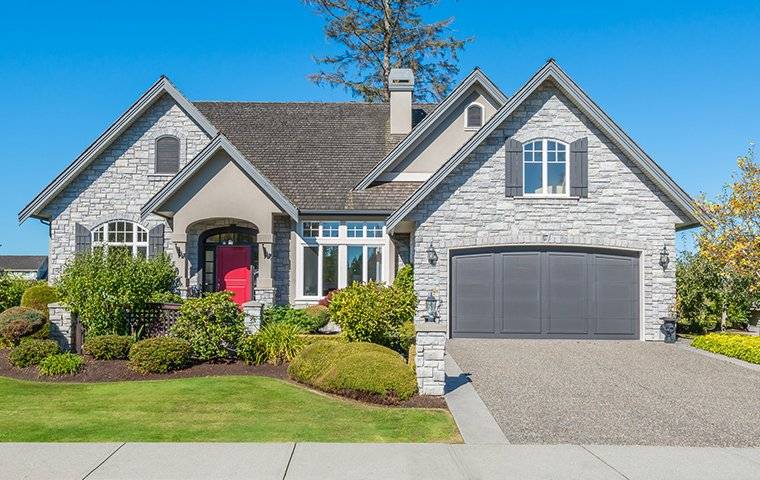 Defensible space is a term used to describe a created buffer area around a home or structure in which fire-starting debris, vegetation, and brush have been cleared, removed, or treated to reduce the spread of wildfires to and from the structure.
What Is Redding Spray Service's Defensible Space Service?
Redding Spray Service technicians will spray a defensible perimeter that keeps weeds, tall grass, and brush from becoming fuel for a wildfire in Shasta and Tehama Counties using pre-emergent technology. The pre-emergent spray creates a barrier that keeps weed seeds from germinating and sprouting up through the soil.
Redding Spray Service recommends a bi-annual (every six months) pre-emergent spray to successfully keep the property around your home or business clear of dry, dead grass, weeds, and brush.
Why Is The Defensible Space Created 100 Feet Away?
Wildfires have become the new normal in California, and that means you, as a homeowner, are the responsible party when it comes to defending your home. Why 100 feet?
Cal Fire says, "Defensible Space is your property's front line defense against a wildfire. Creating and maintaining defensible space around your home can dramatically increase its chances of surviving a wildfire and improves firefighter safety while defending your property. 100 feet of defensible space is required by law."
It was likely an extensive process for the government to conclude that 100 feet is the perimeter space needed to protect buildings. One of the worst mistakes people can make is thinking that they can create this defensible space themselves. Sure, it's possible to simply pour concrete for 100 feet around a building, but that's not only unrealistic economically; it's also unattractive.
Defensible Space & CAL Fire Requirements
CAL Fire Inspections & Tips For Homeowners
Protect Your Redding Home From Wildlife
If you work with Redding Spray Service and our defensible space services in Northern California, you'll not only be protecting your building structure; you'll also be preserving the natural look of the building, which is a big part of why you enjoy it in the first place.
We don't need to turn your property into a concrete jungle, so to speak, to minimize the risk of serious damage from wildfires. We do, however, need to do as much as we can otherwise. Contact our team today to learn more about our defensible space services in Northern California to give your building the protection it needs.
Learn more about our Redding, CA home pest control and commercial pest control solutions.
Request Your Estimate
Complete the form below to request your no obligation estimate.