What are bermudagrass and crabgrass?
Bermudagrass is a turfgrass that is known for its hearty nature. It has a high tolerance for drought conditions and heat and holds up to heavy, daily use. Bermudagrass flourishes in sites with full, direct sun and good drainage; it is a common choice for yards across much of the southern portions of the Eastern and Western United States. Bermudagrass is a perennial warm-season grass that grows most actively from late spring through the hot summer months in the greater Redding area.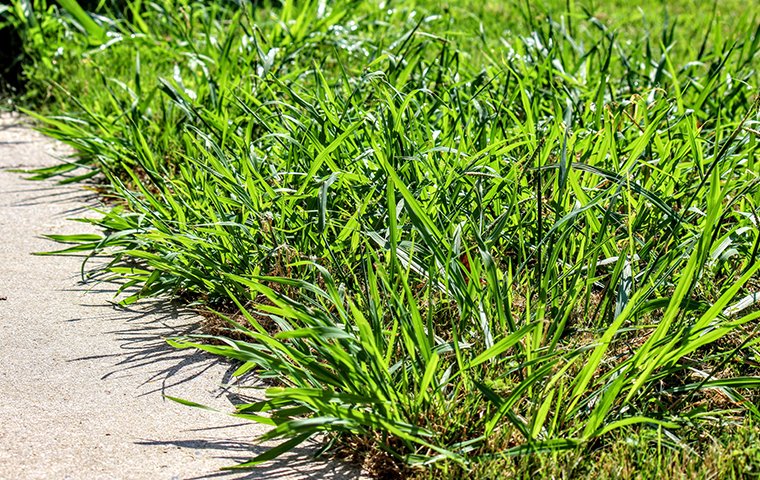 Crabgrass is a common weed that finds its way into most of our California yards at one time or another. Crabgrass in our yards grows low against the ground, extending out in a crab-like manner. This plant's leaves are light, bright green, or greenish-yellow in color and broader than a typical grass blade. Crabgrass is an annual weed which means that it grows and dies within the same year. Crabgrass is a very obvious eyesore and ruins the aesthetics of lawns.
Now you may be asking yourself what crabgrass and bermudagrass have in common with each other? Well, first, it is essential to note that they are both fast growers that will overwhelm other plants if left to spread unchecked. Also, crabgrass is prone to invading lawns with bermudagrass in them, especially when a yard with bermudagrass is unhealthy or has become extremely water-stressed.
Are bermudagrass and crabgrass dangerous?
Crabgrass is opportunistic and will quickly overtake a lawn and ruin its appearance. This fast-growing grass quickly takes over lawns, gardens, and flower beds and is very difficult to control. Bermudagrass has an aggressive growth rate, and lawns created with bermudagrass require a lot of maintenance to ensure the grass does not spread to other areas of your property where you do not want it like gardens, flower beds, driveways, walkways, and sidewalks.
Why do I have a bermudagrass and crabgrass problem?
Crabgrass is so successful because you need to treat this weed before its seeds have the chance to germinate. Each year in the winter, the crabgrass plant dies, leaving behind thousands of seeds in the ground. When the weather warms up in the spring, the seeds germinate, grow, and spread through the rest of the spring, summer, and fall months.
While there are many benefits to have a bermudagrass turf, this type of grass isn't without problems. Some of the most common issues associated with bermudagrass include that it is prone to weed growth and is difficult to control and prevent from spreading.
Where will I find bermudagrass and crabgrass?
Bermudagrass grows well in temperate areas with plenty of sunshine and high temperatures. Bermudagrass is an ideal choice for drought-prone and coastal regions.
Crabgrass can grow and become a problem almost anywhere. This weed is a particular problem in residential yards, golf courses, athletic fields, parks, and orchards or gardens. Crabgrass will quickly overtake bare spots in yards and grows best in hot, dry conditions.
How do I get rid of bermudagrass and crabgrass?
At Redding Spray Service, we can help you protect your lawn from crabgrass and other types of weeds. Unfortunately, bermudagrass is a type of grass that crabgrass likes to invade. We are a local company that understands the kinds of grasses and weeds found throughout Shasta and Tehama Counties. Our weed control specialists perform bi-annual treatments to control weeds and keep lawns healthy.
To learn more about our effective and efficient weed control services, reach out to Redding Spray Service today and speak with one of our helpful professionals.
How can I prevent bermudagrass and crabgrass in the future?
Let's work together to protect your lawn from crabgrass and other weeds. In combination with our weed control services, the following prevention tips will help you avoid weeds taking over your yard.
Do not mow your lawn too short; crabgrass thrives in over-mowed lawns.
Keep your lawn at the height of two to four inches high.
Avoid fertilizing your lawn in the summer months; this can help the crabgrass to thrive.
Deeply water your lawn on an infrequent basis; frequent lawn watering can allow crabgrass to thrive.
Overseed your lawn in the fall; a dense lawn is less likely to have problems with crabgrass and other weeds.
Learn more about our reliable lawn care services.
Request Your Estimate
Complete the form below to request your no obligation estimate.
Recent Blog Articles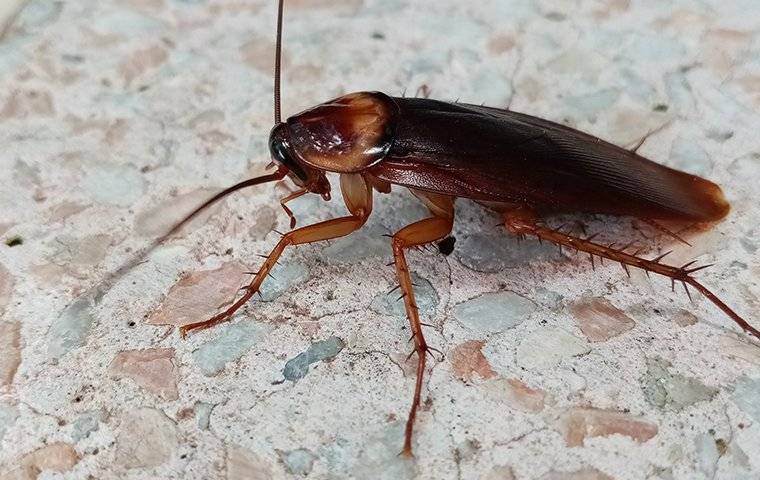 September 16, 2023
Keep cockroaches out of your home for good with Redding Spray Service.... Read More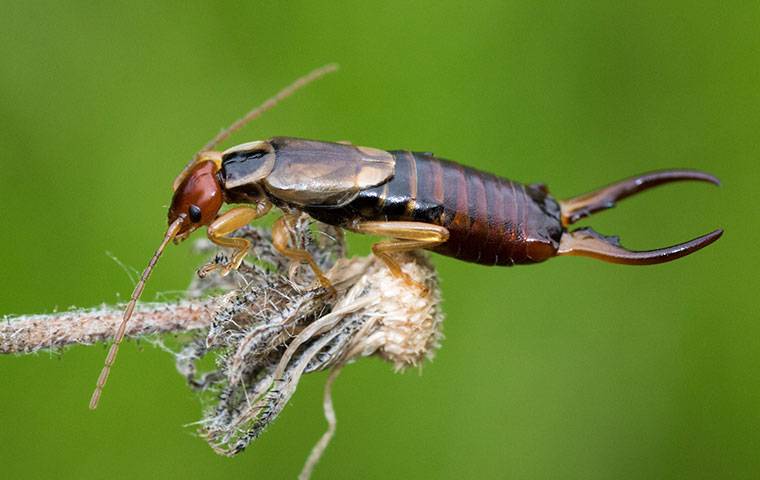 August 31, 2023
If you're fretting over earwigs on your Redding property, our new post is for you. It describes simple steps to keep these pests away from your home.... Read More