Don't Let The Bed Bugs Bite In Your Redding Home
For many people, the idea of a bed bug infestation is one of the worst they can think of. It's certainly disconcerting to know that bugs are living in your bed and biting you while you sleep, and since bed bug infestations have been on the rise in recent years, there's a real possibility that you may end up with a bed bug infestation in your Redding home.
Although there is little you can do to avoid an infestation before it happens, if one occurs, the best thing to do is contact Redding Spray Service as soon as you become aware of it. The sooner you take action against bed bugs in Redding, the easier and faster the infestation can be eliminated. Redding Spray Service offers the bed bug control in Redding, CA you need.
Our Bed Bug Control Process For Redding Homes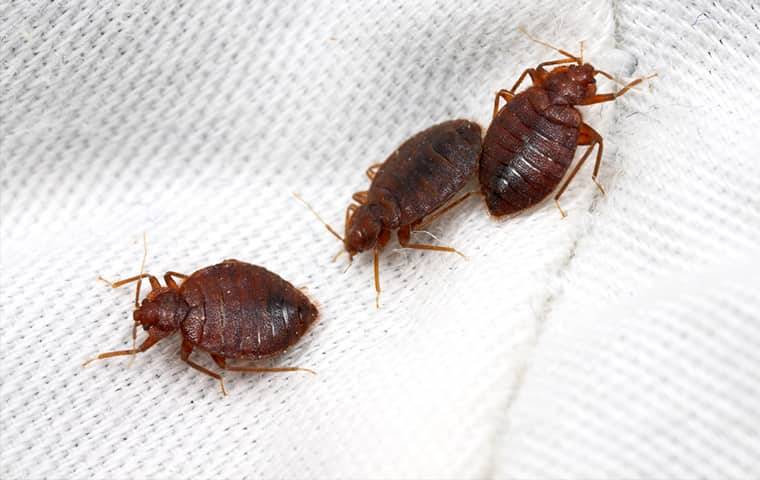 Inspection
We begin by assessing the problem. During this inspection, we'll check every area, including the following:
Beds
Bed frames
Baseboards
Carpets
Curtains
Seams of furniture
We'll also place glue boards around your house to assess the magnitude of the infestation.
Treatment
Once we determine how large and widespread the bed bug infestation is, we will perform bait and liquid treatments around all affected areas. While we recommend whole house treatments for the best results, we also offer room-by-room treatments.
We also offer a mattress encasement service. We'll place mattress encasements around your mattresses to stops bed bugs from getting to your mattress, as well as eliminate any bed bugs that might still be on your mattress.
Follow-Up
Our bed bug control service includes up to two follow-up visits. We'll re-inspect your home to monitor the bed bug activity and determine if you need further treatment. If bed bugs are still active, we will re-treat your home.
Sleep Well With Help From Redding Spray Service
If bed bugs have been keeping you up at night, it's time to take action. Redding Spray Service provides the bed bug control services you need to fully eradicate your bed bug infestation. Rest easy with Redding Spray Service. Contact us today to request a free estimate and learn more about home pest control and commercial pest control in Redding, as well as additional services including rodent trapping solutions and weed control programs.
Request Your Estimate
Complete the form below to request your no obligation estimate.