What are ants?
Ants are one of the easiest insects for homeowners to identify because they are such a common sight in our Redding area yards and homes. They live together in very large numbers, and have unique body shapes and bent antennae.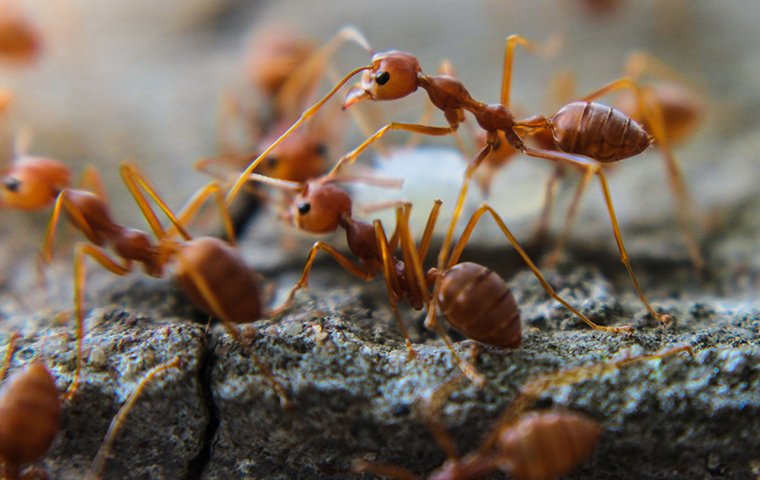 Social insects, ants live and work together to ensure their nest's success. More than 10,000 species of ants live worldwide, each with its own habits and preferred habitats and food sources. In our area of California, the following ants are most likely to become unwelcome visitors to your property.
Argentine ants
Carpenter ants
Fire ants
Odorous house ants
Pharaoh ants
Sugar ants
Velvety tree ants
Are ants dangerous?
Ants are annoying to deal with but also pose some dangers when they decide to invade our structures. Ants carry bacteria on their bodies they have come into contact with outside. After finding a way into your home, ants contaminate surfaces and food with the bacteria they are carrying. Ants, no matter the species, should always be unwelcome visitors to your home.
Pharaoh ants, carpenter ants, and fire ants are examples of ant species in our area that pose significant problems for home and business owners. Pharaoh ants transmit human pathogens that make people very ill. They are a significant concern in healthcare facilities where they like to invade patient IVs and wounds while seeking out moisture. Carpenter ants invade and tunnel through structural wood to create nesting galleries inside homes and businesses. Over time their presence causes structural damage. Fire ants bite and sting. They possess venom that can cause a severe reaction in those allergic.
Why do I have an ant problem?
Ants are in our yards because they provide them with access to food, water, and sometimes nesting sites. Ants are then driven inside our homes when the weather outside is too hot, dry, or cold. They also move indoors when there is a lack of food outside or are drawn inside by food odors. Once they figure out a way into a home and find easy access to food sources, they may decide to stay and create an indoor satellite nest to expand their colony.
Where will I find ants?
Most of the ants in our area prefer to create their nests outdoors. When you see ants in your house, they are most likely foraging for food to take back to their outdoor nests. Ants move together in long trails in and out of our homes, gathering food to bring back to their nest. Ants are great communicators and leave behind chemical (pheromone) trails to alert their other colony members to the food sources they have discovered.
Common places where ants nest in our yards include the following:
Inside fallen trees, tree stumps, woodpiles- carpenter ants
Under mulch and landscaping ties
In open, sunny grassy areas
In the soil next to driveways and foundations
Indoor nesting sites where ants decide to build satellite nests include behind wall voids, cabinets, and appliances, behind door and window frames, and under floors and foundations. Pharaoh ants differ from most other ant species because they prefer to live inside; they have adapted to living in our temperature-controlled homes and businesses.
How do I get rid of ants?
Ants are tough pests to tackle on your own. Get help removing them from your California yard and home with the help of local professionals. At Redding Spray Service, we provide our technicians with extensive training and use advanced materials and effective treatments to ensure that each of our customer's seasonal pest control needs are not only met but exceeded. Delivering affordable solutions for pest-free living is our top priority!
Serving the North State in Shasta and Tehama Counties, we are committed to helping home and business owners protect their properties from ants and other structural-invading pests. To learn more about our residential or commercial pest control services, reach out to Redding Spray Service today and speak with one of our professionals.
How can I prevent ants in the future?
Let's work together to prevent ants from taking over your yard and home in the future. In combination with our pest control services, the following prevention tips will help you avoid ant infestations.
Eliminate the ant's access to food in some of their most popular foraging sites. Keep lids on trash cans, keep grill areas clean, maintain gardens, and keep kitchens clean and free of crumbs and sticky spills.
Maintain the exterior of your home to ensure that openings aren't available in the foundation, exterior walls, roofline, and around windows and doors for ants to take advantage of.
Repair any leaky pipes, sinks, tubs, and clogged gutters. Many ants gravitate to areas of moisture.
Ants love pet food. Make sure to pick up your pet's leftover food after they finish eating.
Learn more about our home pest control and commercial pest control solutions.
Request Your Estimate
Complete the form below to request your no obligation estimate.
Recent Blog Articles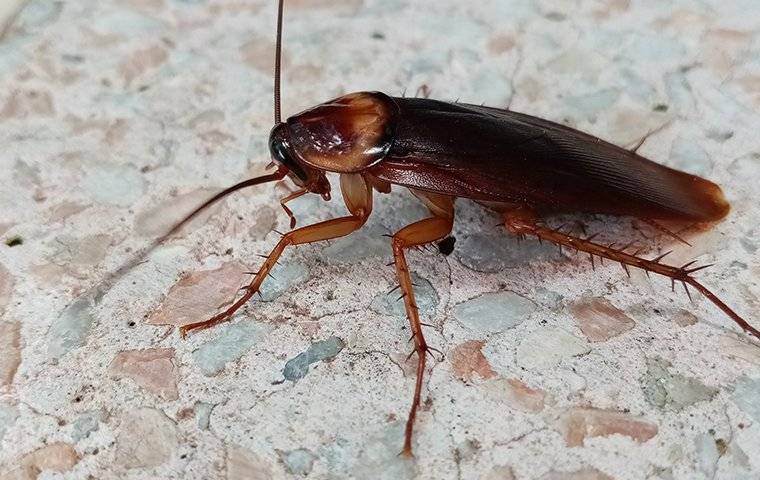 September 16, 2023
Keep cockroaches out of your home for good with Redding Spray Service.... Read More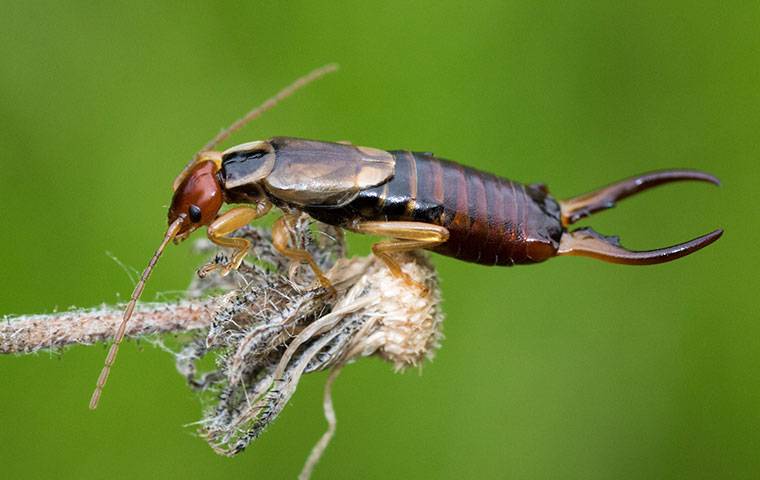 August 31, 2023
If you're fretting over earwigs on your Redding property, our new post is for you. It describes simple steps to keep these pests away from your home.... Read More